Our Trip To Delaware, August 2005

VIKING GOLF, FENWICK ISLAND, DELAWARE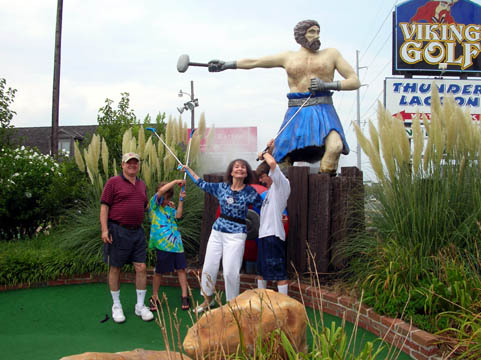 Grandma, Grandpa, Daniel and Adam being fierce Viking warriors.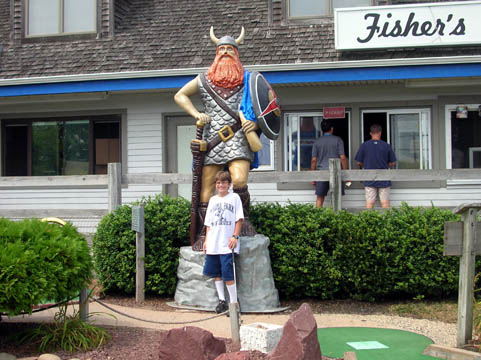 Daniel and Erik the Red.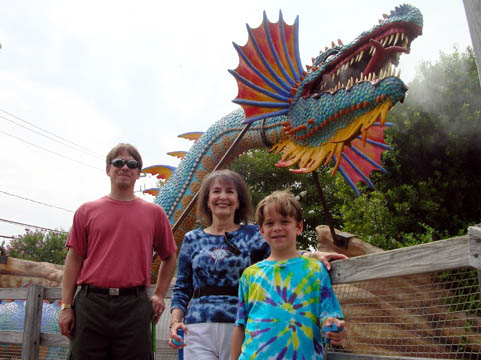 Paul, Adam, Grandma and Kangor, one of the gatekeepers of the Viking underworld.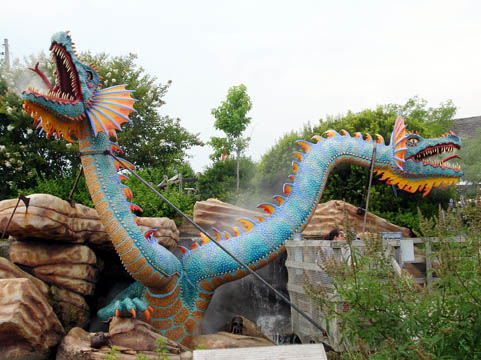 Kangor, who breathes fire and eats trolls and dwarves, with his mate Midgard, who will rise for Ragnarok to battle Thor.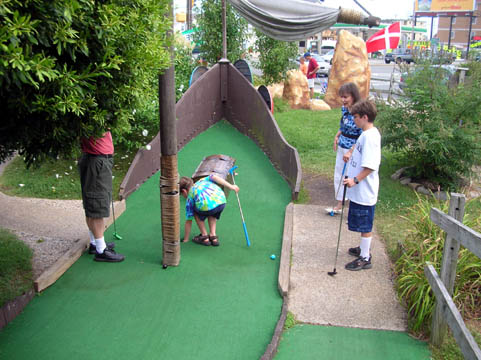 Golfing on a "Viking treasure ship."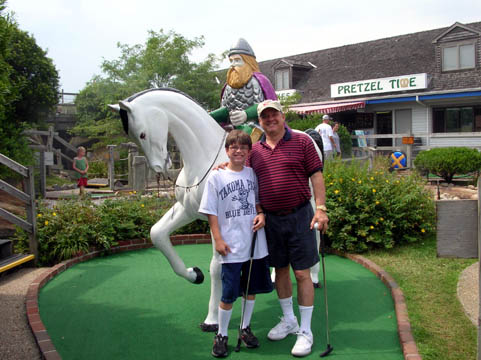 Daniel, Grandpa and a Viking warrior.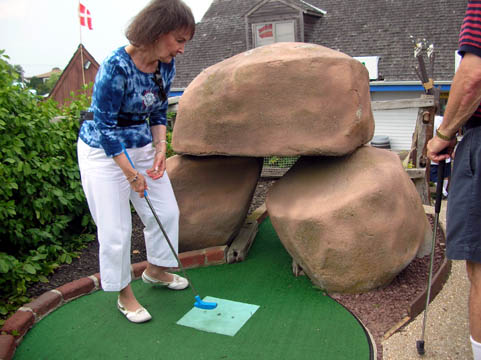 Grandma golfing at the Viking burial mound.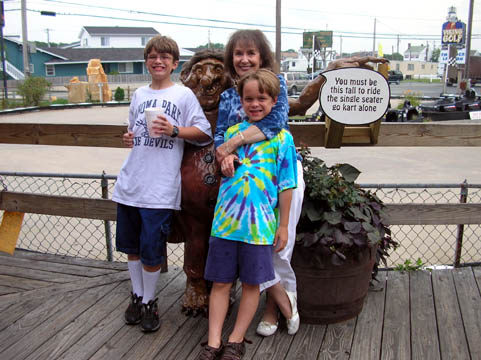 Grandma, Adam, Daniel and a troll.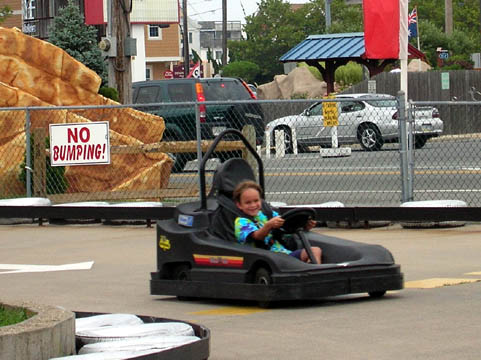 Adam very happily driving a go kart around the course.