Our Trip To Delaware, August 2005

LEWES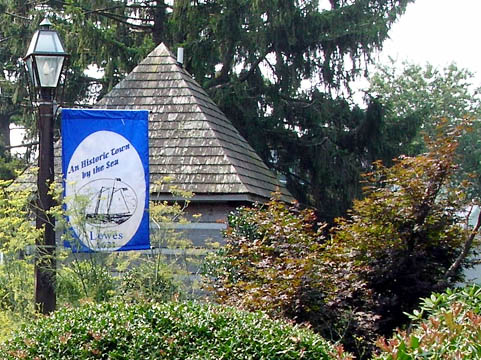 Lewes, originally the Dutch settlement of Zwaanendael, was renamed by William Penn after the original settlers were massacred by a local tribe of resentful Native Americans.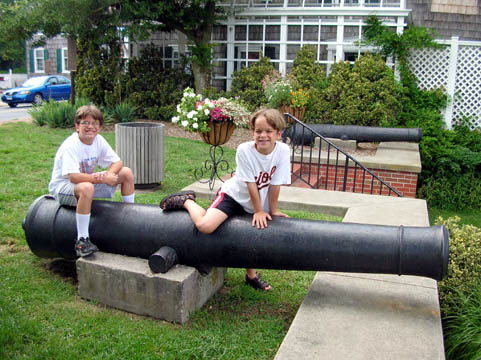 Daniel and Adam by some of the defenses mounted against the bombardment in April 1813.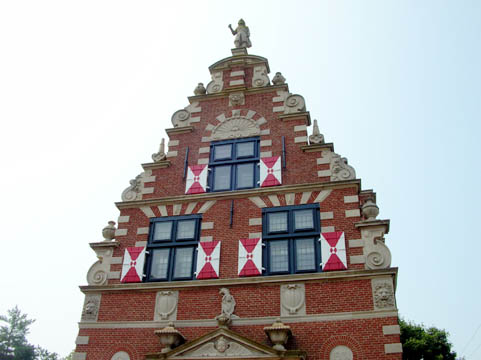 The Zwaanendael museum, built in 1931 to celebrate 300 years since the town's foundation.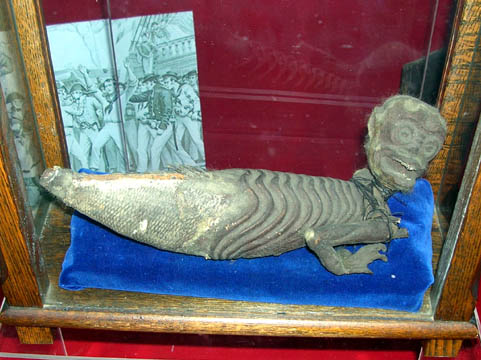 Fake mermaid made from a preserved monkey's head and fish body of the sort that were apparently popular pranks for a time...there was one in the Discovery Museum in Fenwick Island too.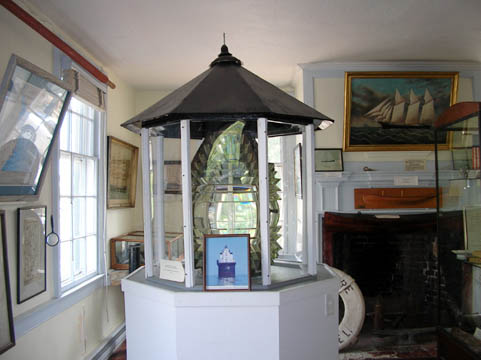 Lighthouse lens in the marine museum. Cape Henlopen lost one lighthouse to war and another to erosion; there has been no light there since it fell into the ocean.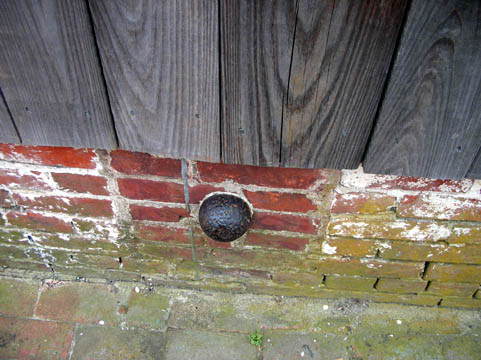 The marine museum is located at Cannonball House, so named because this shot lodged in the foundation during the War of 1812.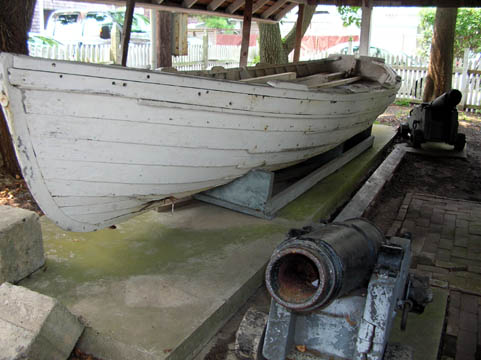 The last Lewes pilot skiff, used before World War II to bring pilots to navigate ships in the bay, and a pair of cannons used during the bombardment of Lewes during the War of 1812.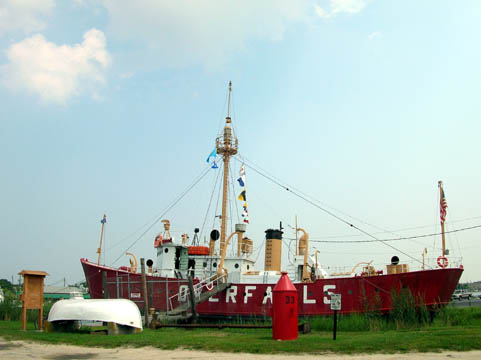 The lightship Overfalls, one of several ships which replaced lighthouses to help guide ships in and send signals.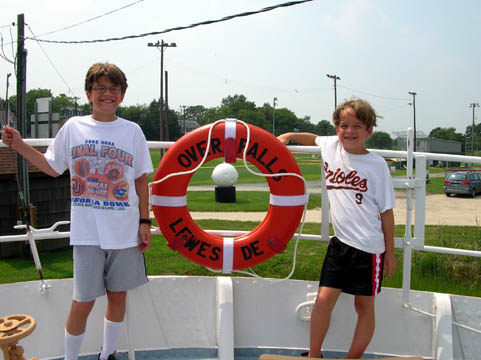 Here are Daniel and Adam on the deck of the ship...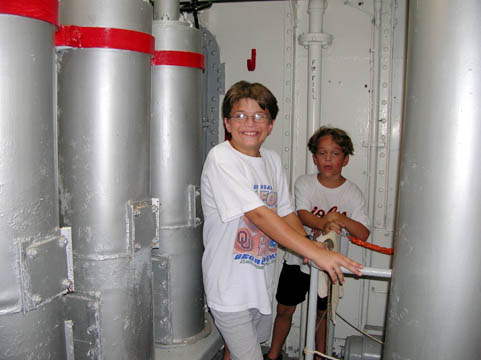 ...and sweltering in the engine room.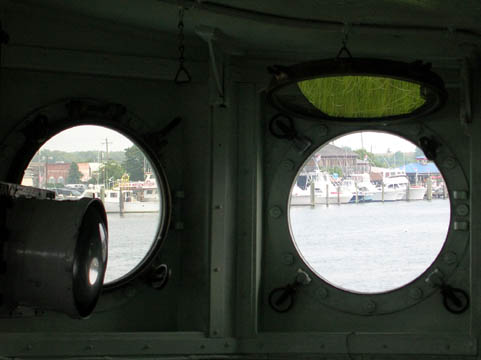 The dock at Lewes out the portholes of the Lightship Overfalls.