Our Trip To England, March-April 2007

DUDLEY ZOO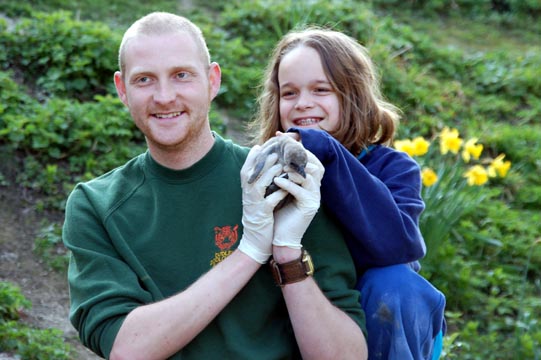 Adam, zookeeper Mark and baby penguin at the Dudley Zoo.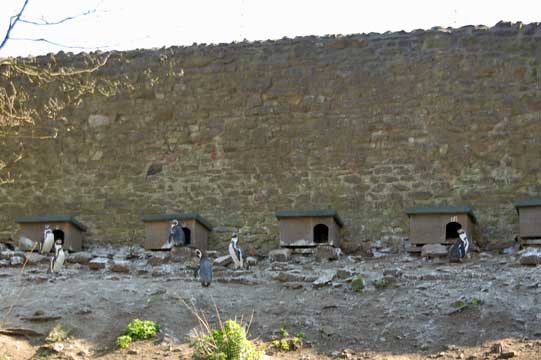 This penguin enclosure has an advantage over every other in the world: the walls of Dudley Castle surround it.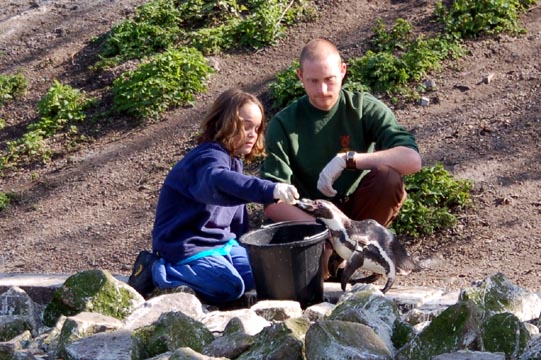 Adam got to feed the penguins...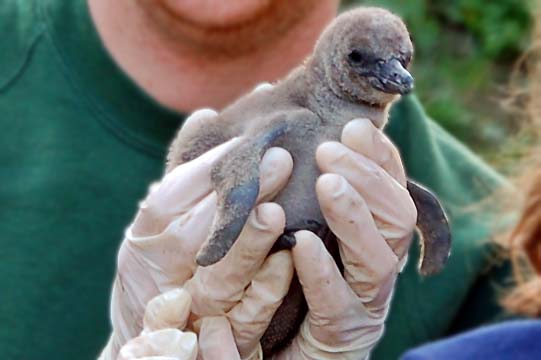 ...and pet one of his adoptive penguin Arkwright's babies.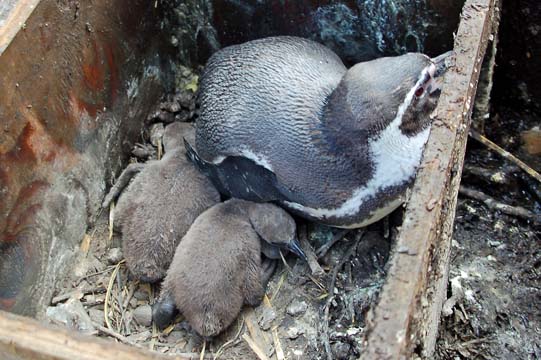 The mommy penguin was not at all happy about having one of her babies lifted up, however.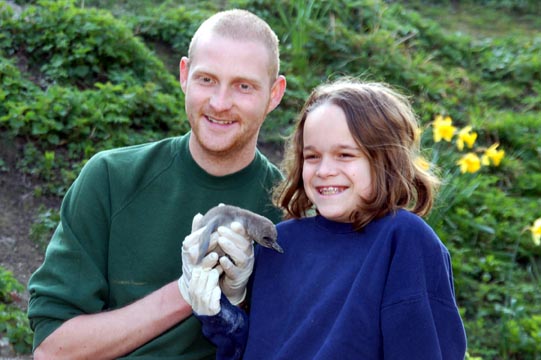 After posing for pictures for the zoo newsletter...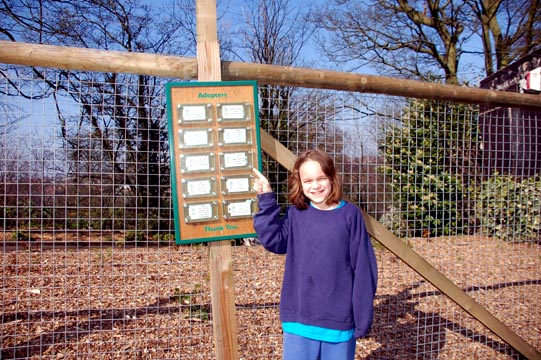 Adam found his name on the list of penguin adopters.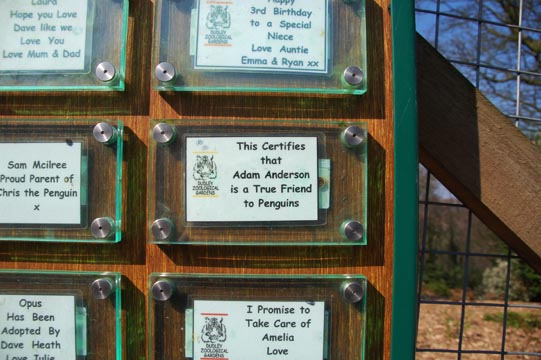 I don't think anyone who has seen Adam would argue with this!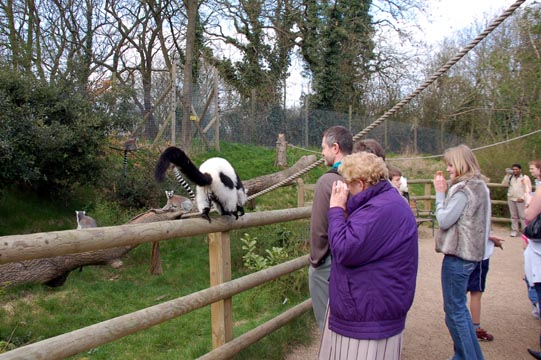 Though our penguin visit was special, the zoo lets all the visitors get up close to other animals.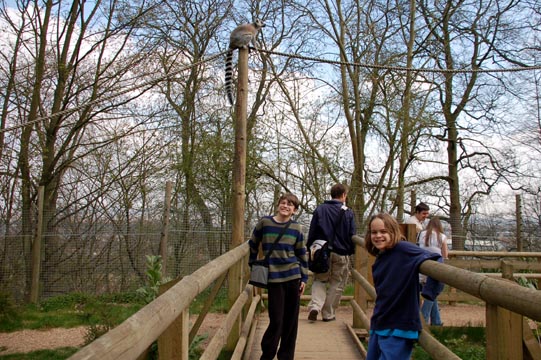 Here are the boys in the lemur colony...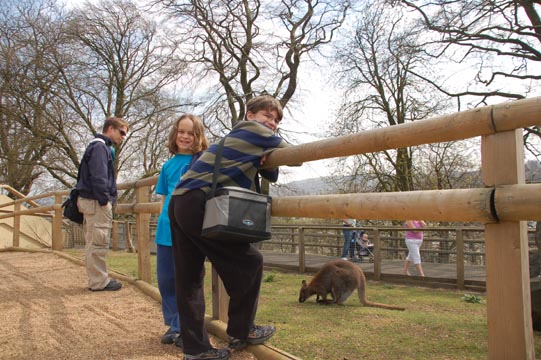 ...and with a wallaby.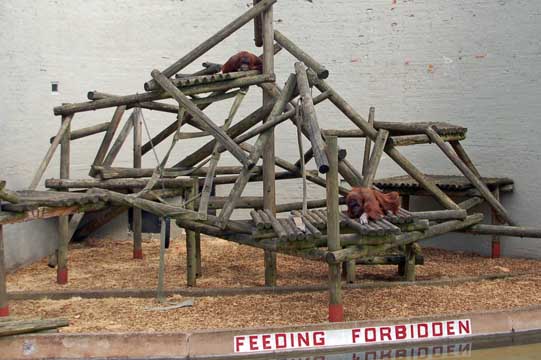 The orangutans weren't as active, as they appeared not to be in the mood for swinging...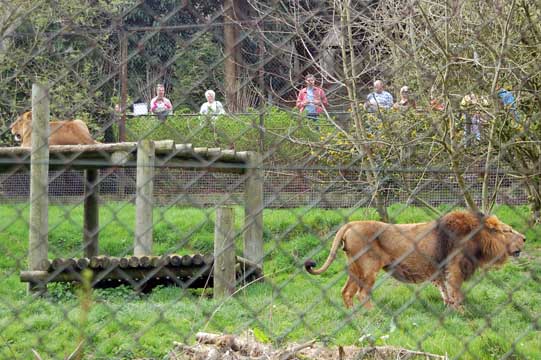 ...and the lions appeared to be having a marital spat.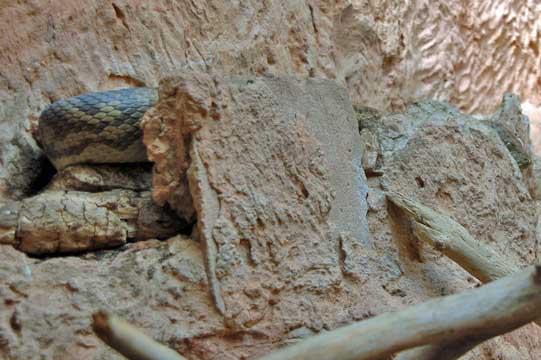 A snake peeks out in the Reptile House.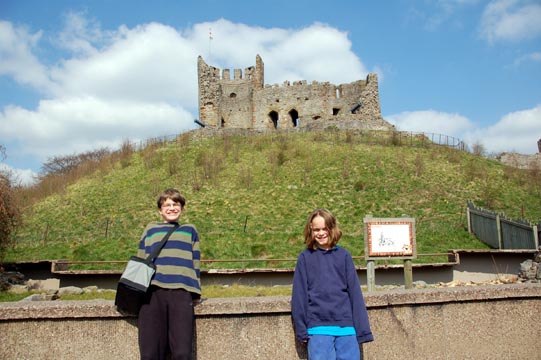 It's easy to see the advantages of a zoo in this location!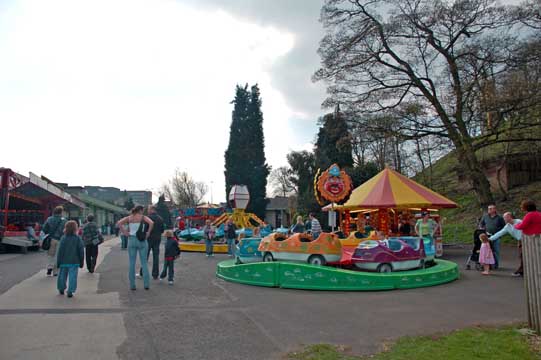 And the zoo also offers a little amusement park.