Our Trip To England, March-April 2007

DOCTOR WHO IN WALES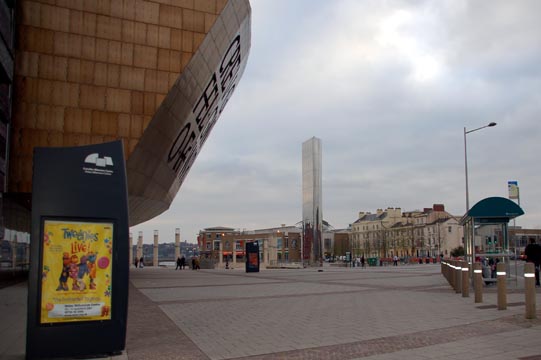 Above ground at Torchwood...that is, Roald Dahl Plass.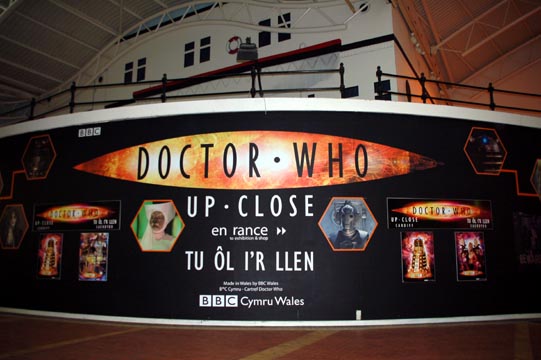 The Red Dragon Centre had an exhibition on the history of the Doctor.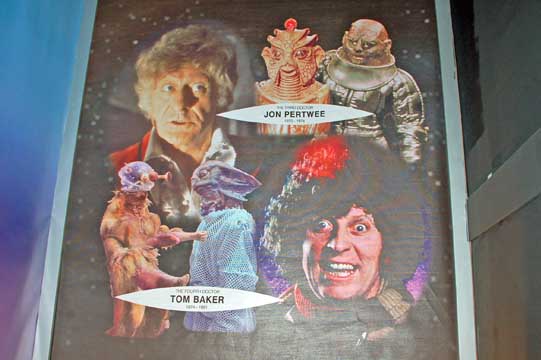 Paul has been a fan since Tom Baker days.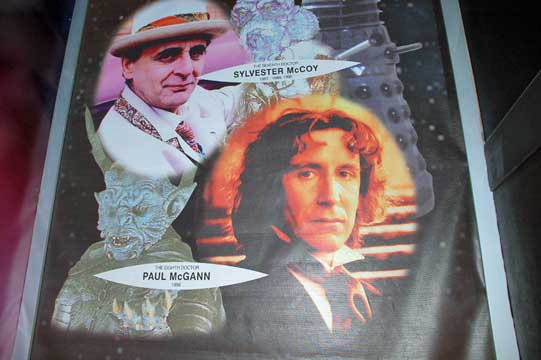 Whereas this is just a gratuitous shot of Paul McGann.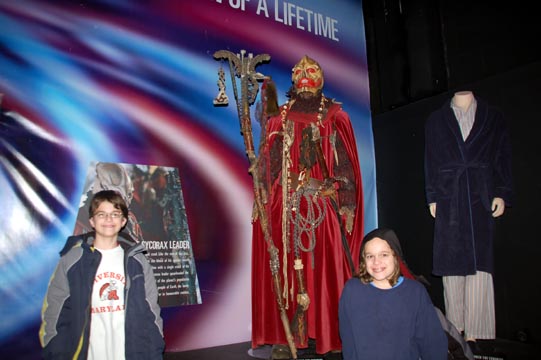 The boys with David Tennant's bathrobe and a Sycorax.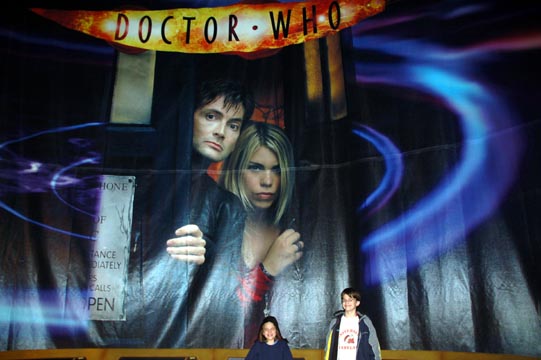 With the Doctor and Rose.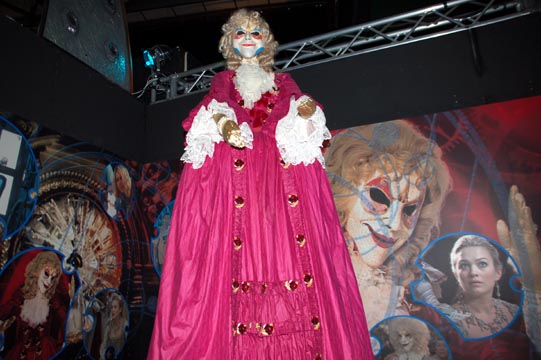 A Clockwork Robot from "The Girl in the Fireplace."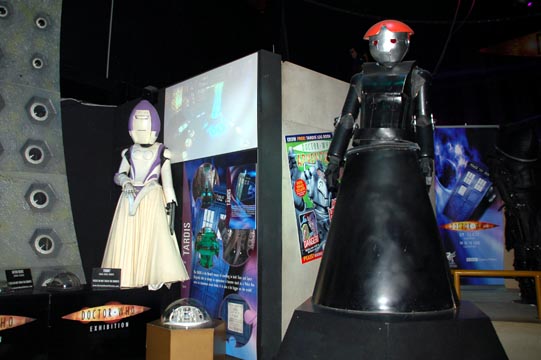 Trinny and the Anne Droid.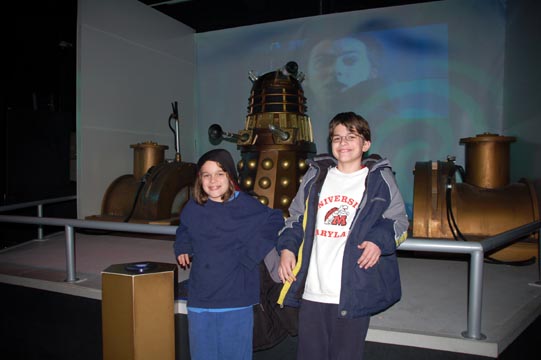 Daniel, Adam and a Dalek. EXTERMINATE!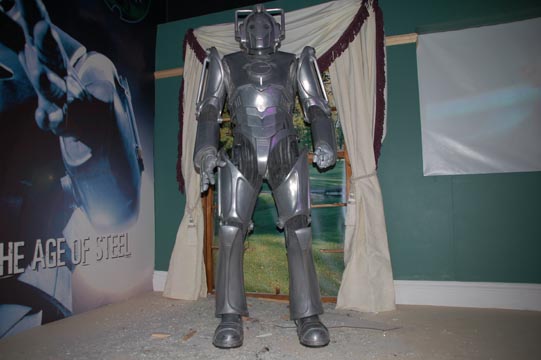 And the other popular villain, a Cyberman.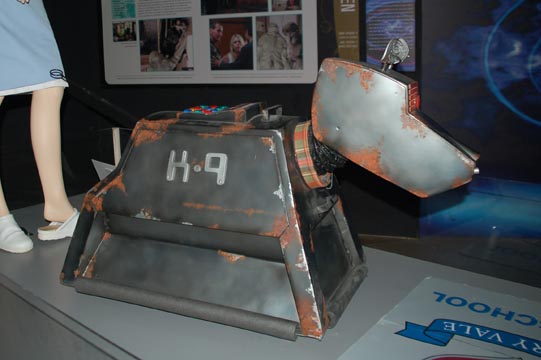 K-9.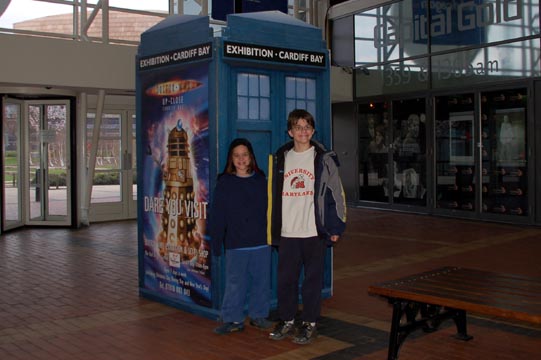 It was kind of like being at a Star Trek convention!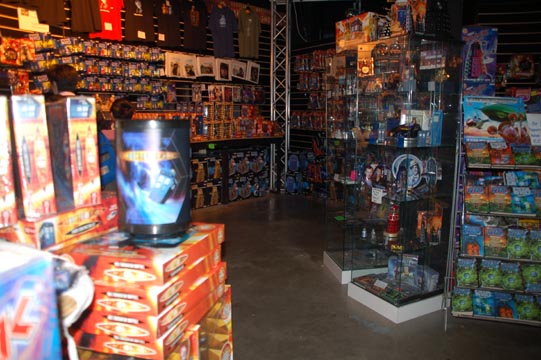 Complete with a dealer's room!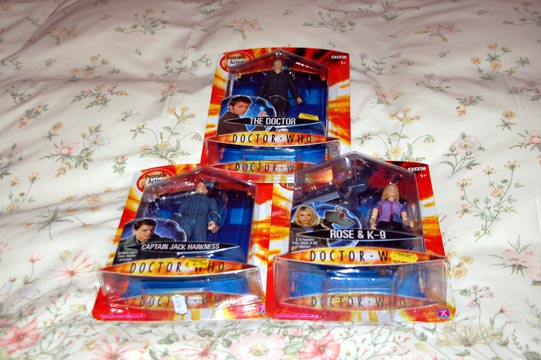 Which did not stop us from buying action figures...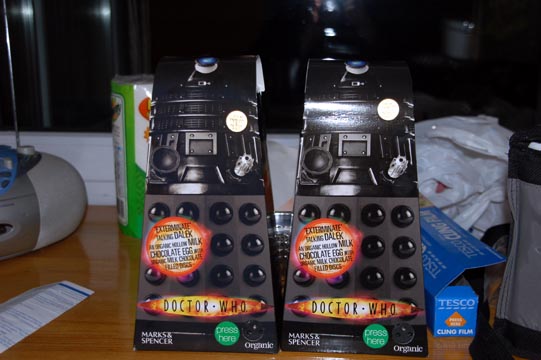 ...to go with the chocolate Daleks we already had as gifts.