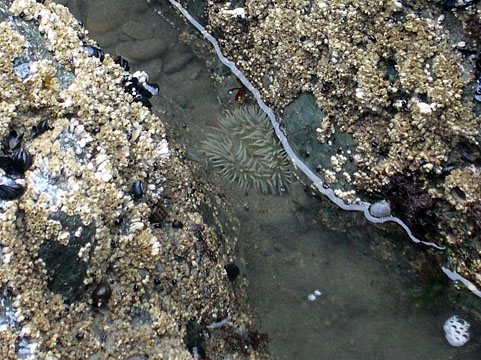 A closer view of an anemone.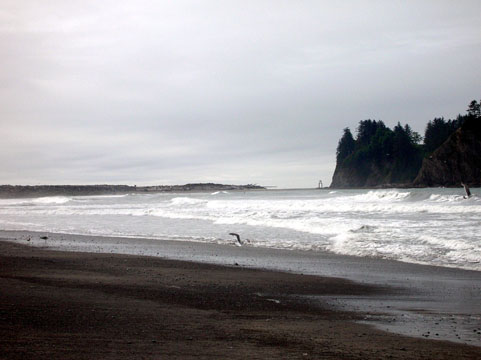 Gulls flying across Rialto Beach.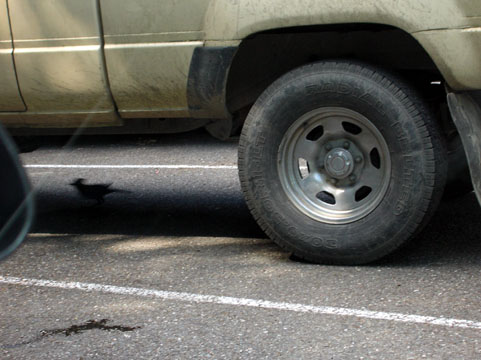 Little birds and mice thought nothing of running under moving vehicles and, in the case of the former, flying into them -- twice our hood was hit by a diving swallow.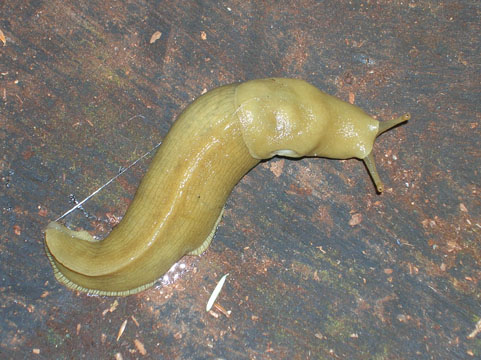 A banana slug on a tree stump near the enormous Big Sitka spruce tree on the Quinault Indian Reservation.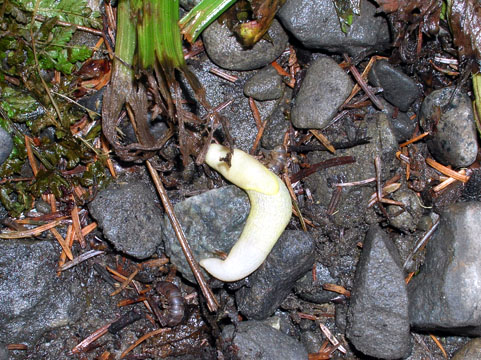 A young banana slug, long and skinny with a color that is rather pale. This one, spotted near Ruby Beach, was about an inch and a half long -- by far the smallest of any we saw.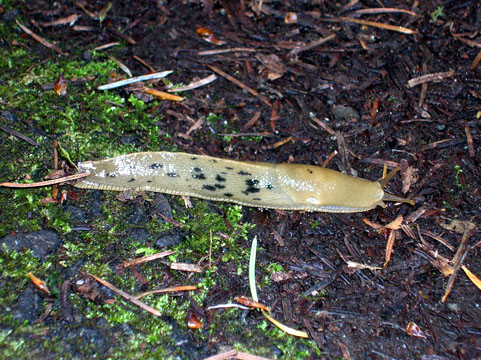 I am not sure whether this is a spotted banana slug or a leopard slug; from the photos in Audubon it could be either, though it appears that the leopard slug has more spots. Leopard slugs also are not native to the Pacific Northwest and are considered an unwanted European invader (as is foxglove, which blooms in gorgeous purples and lilacs at the roadside all around the lakes).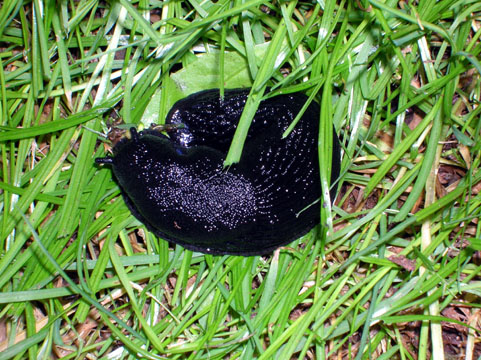 And this is definitely not a banana slug but arion ater, a foreign invader harmful to gardens, trees and banana slug habitat. Still, it's very shiny and neat-looking.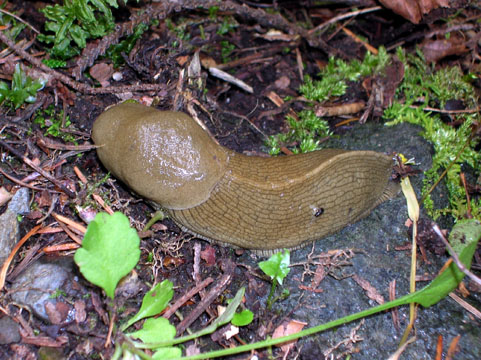 Don't let the cute little curl fool you, these things can stretch out more than 6-8 inches.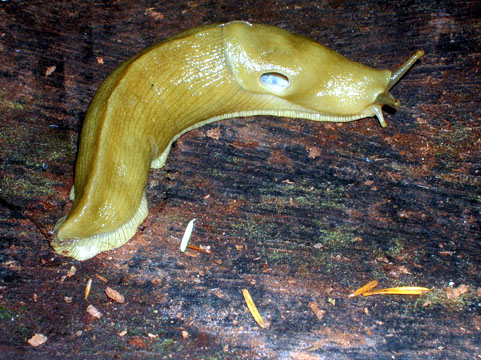 That hole you see is how it breathes. And banana slug penises have evolved to become almost as long as their bodies...and they're hermaphrodites, so they get penetrated and penetrate their partners at the same time! Plus they take hours and hours to do the deed, with much licking and rubbing involved. But before you think it might be more fun to be a banana slug than a human, consider this: because the penises are so large, they often get stuck inside their partners during mating and must be bitten off so that the slugs can separate afterward.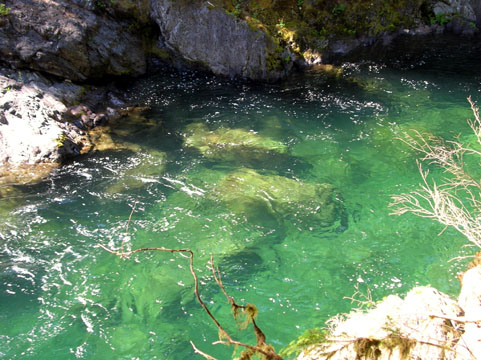 The incredible clear blue water of the Sol Duc River, where, at spawning season, salmon can be seen jumping upstream.