Our Trip To Washington, June 2005

AIRPORTS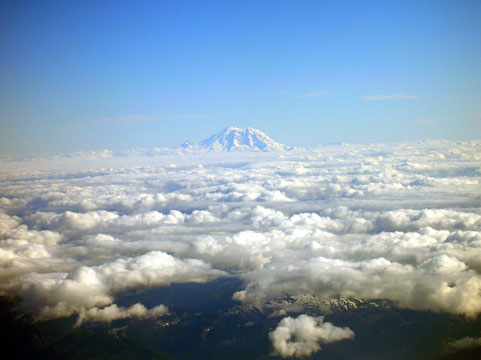 Mount Rainier from the plane flying into SeaTac Airport from the west. We had a gorgeous view of the Space Needle, too, but it was after they asked everyone to turn off electronic devices so I couldn't take a photo.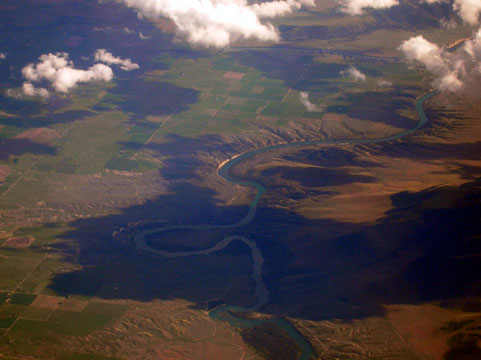 Oxbow on the Snake River (at least, we are pretty sure it was the Snake River based on the nearby lakes and hills). There were cloud shadows on it the whole time we were over it but this is the most lovely oxbow I have ever seen, easier to see even than The Oxbow in Holyoke, Massachusetts, so I had to try to take a photo.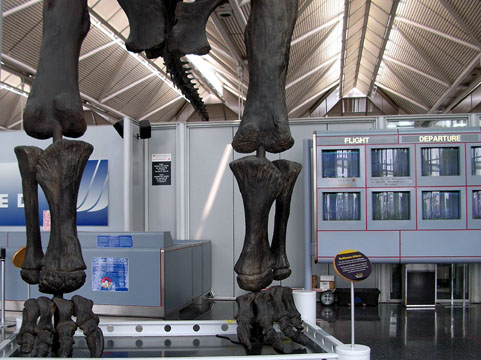 The brachiosaurus in O'Hare Airport.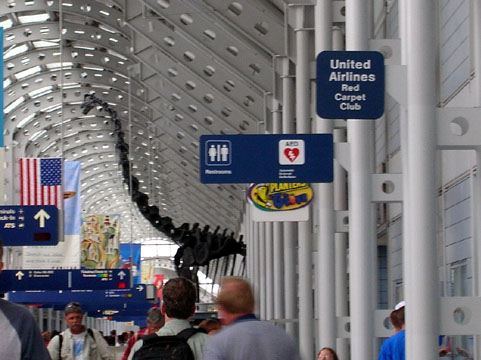 What, you didn't believe me? Okay, actually it's a life-size cast to try to attract visitors to the Field Museum but it's still a fun thing!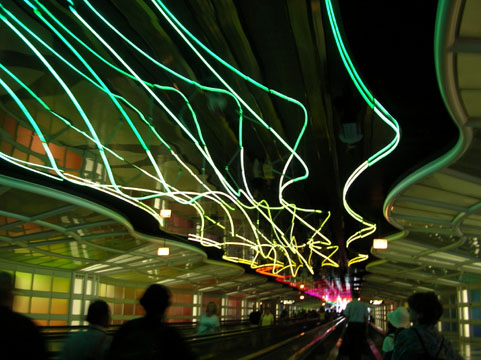 And probably the most famous image people carry around from O'Hare -- the moving walkway between the United Terminal and the rest of the airport.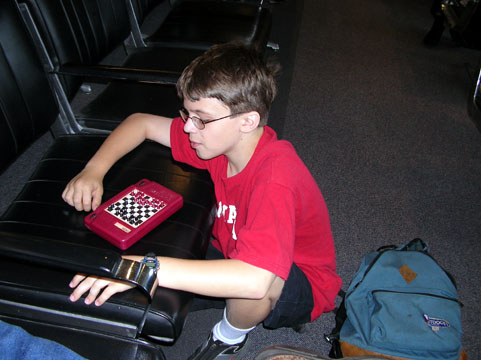 Daniel plays while waiting to board a plane.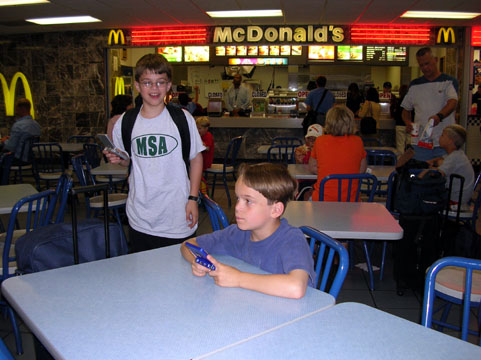 Our romantic anniversary dinner *cough*, 9 p.m. in the Denver airport McDonald's.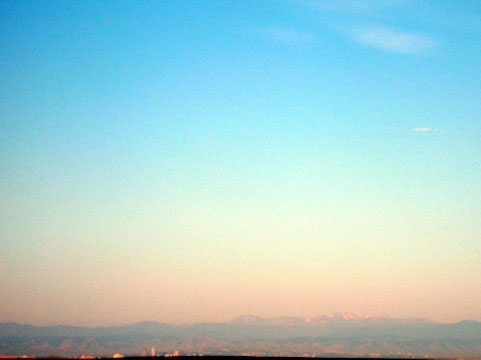 The tiny Denver skyline is dwarfed at sunrise by the Rockies (fuzzy view through haze from airport viewing area, sorry). I could never tire of this view no matter the circumstances under which I got to see it.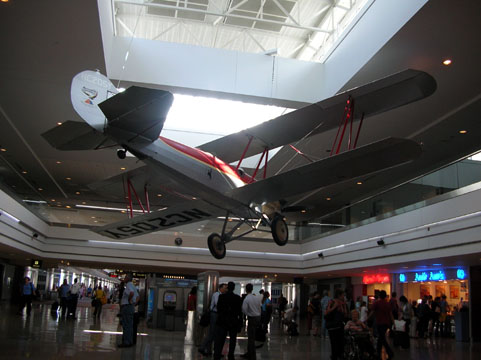 In the main terminal in Denver, a plane on the ceiling.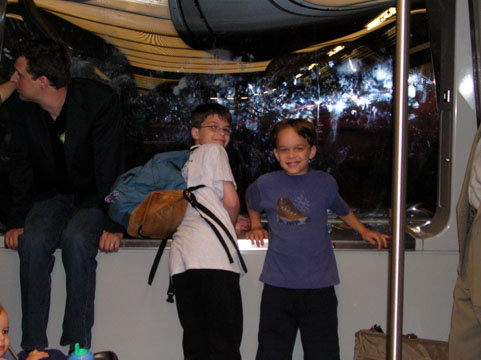 Daniel and Adam on the train to Denver's United terminal after our night at the Ramada.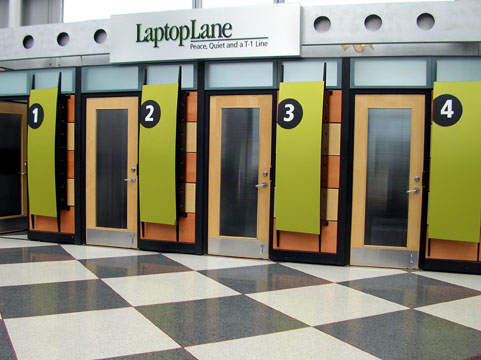 Even stuck in airports there are some consolations. In Denver it was the view, and in Chicago and Seattle there were these internet kiosks promising "peace, quiet and a T-1 line." One wonders exactly what the Laptop Lane people expect people to be doing with their laptops that requires such privacy. *g* In the Denver airport the kiosks were right out in the open...and considerably cheaper to use!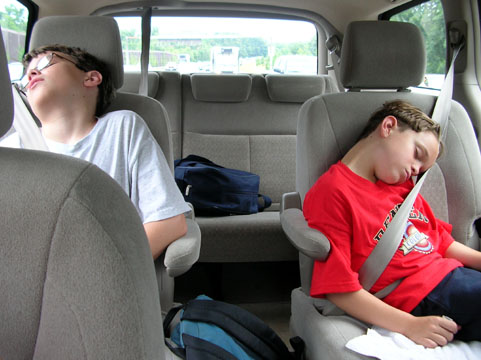 After our looooong delay to fly home and 4 a.m. wakeup call, Daniel and Adam on the drive home from BWI.