Our Trip To Delaware, August 2005

DISCOVERY SHIPWRECK MUSEUM, FENWICK ISLAND, DELAWARE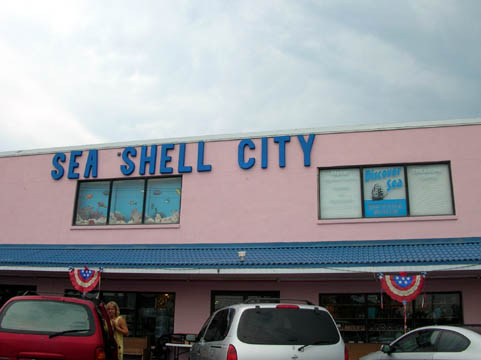 The little museum is located on the upper floor of Sea Shell City.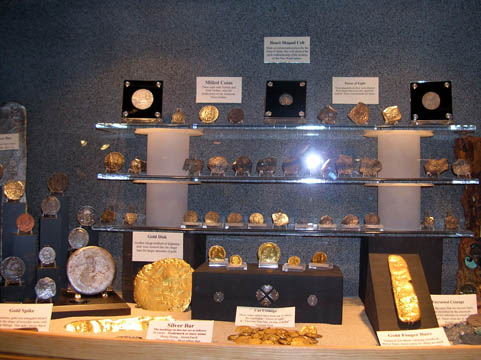 Here one finds treasure from Spanish and American shipwrecks off the Atlantic shore...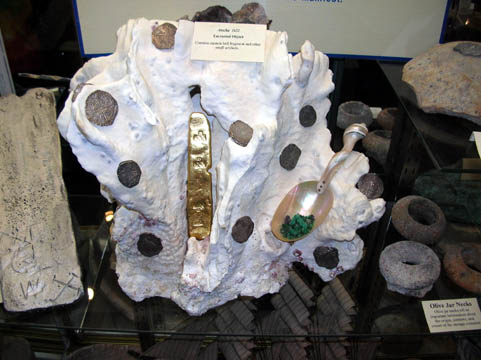 ...from famous ships like the La Nuestra Senora de Atocha...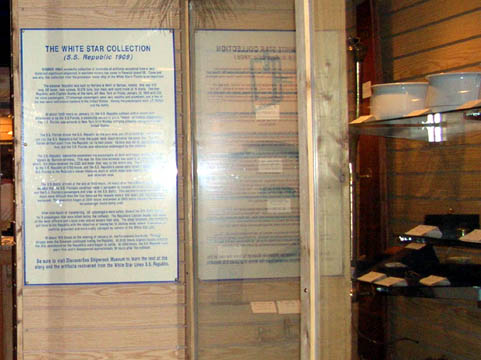 ...and from ships built across the Atlantic. These are from the wreck of the White Star Line's R.M.S. Republic.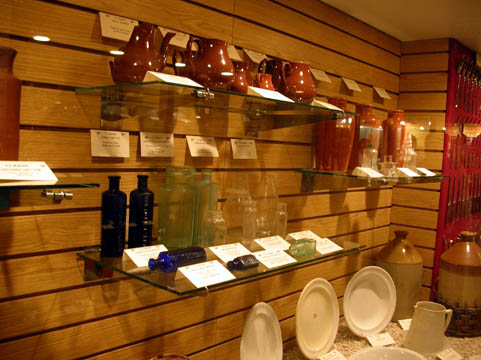 Also from the Republic, a variety of bottles, bowls, plates and silverware...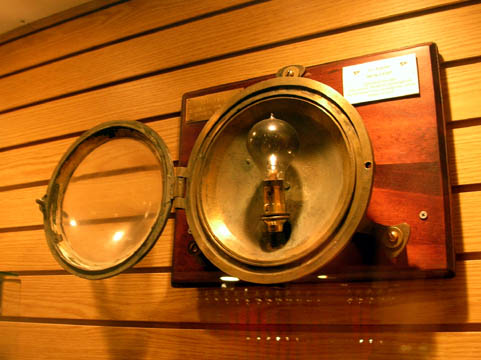 ...and a deck light.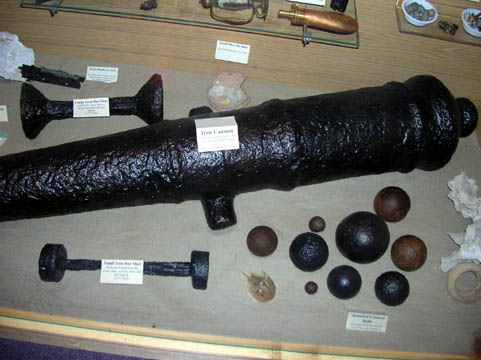 From some of the earliest colonial ships, a cannon and shot brought up from offshore.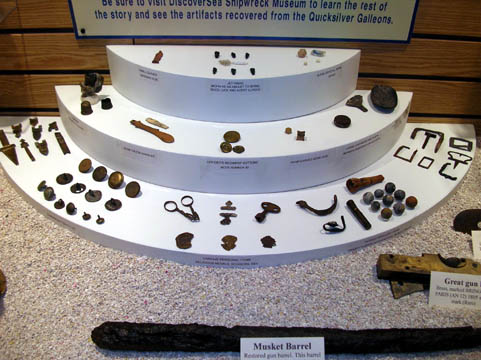 Weapons, buttons, dice and other artifacts from the Revolutionary and Civil War eras.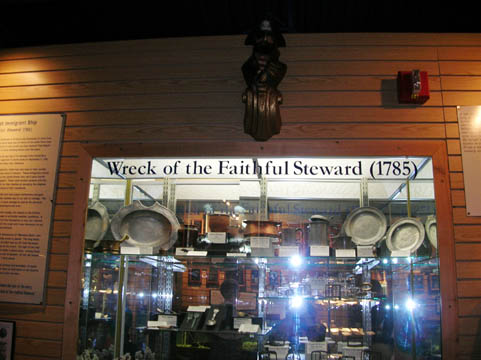 All items from the wreck of the Faithful Steward.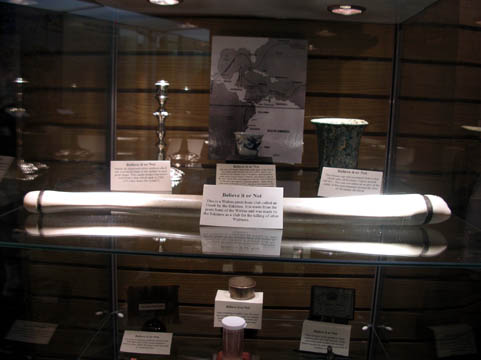 And from a sunken Native American ship, a club made from a walrus penis bone. Yes really. The Eskimos called it an Oosik.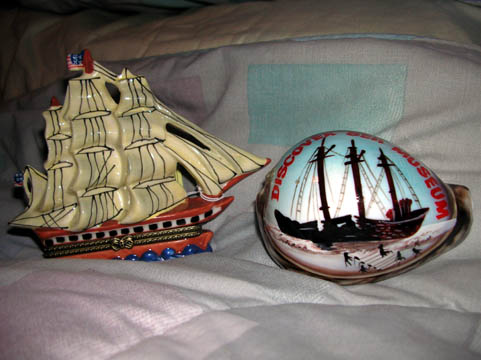 Souvenirs from Sea Shell City of the upstairs museum -- a treasure box and a wreck painted on a cowrie shell.