Our Trip To Delaware, August 2005

OCEAN CITY BOARDWALK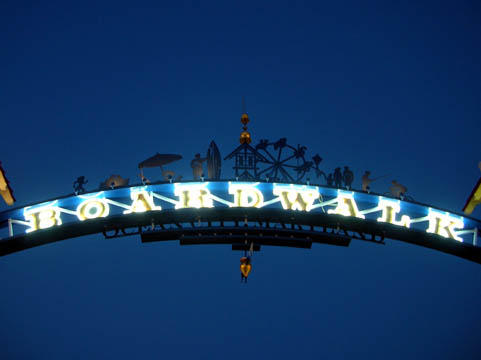 The 9th Street entrance to the Ocean City Boardwalk, between an ice cream stand and an arcade...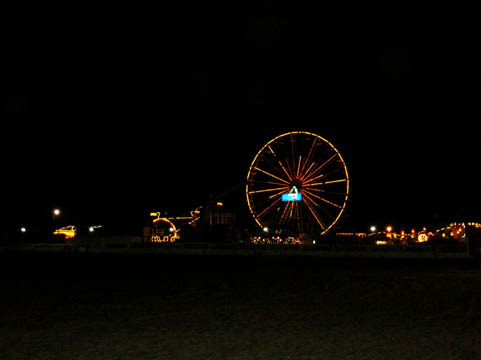 ...and the amusement park at the south end of the boardwalk.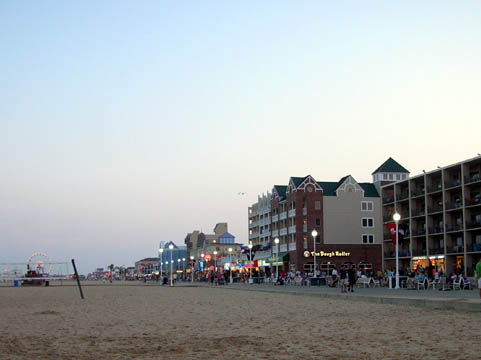 This is one of the most insanely crowded areas of Ocean City.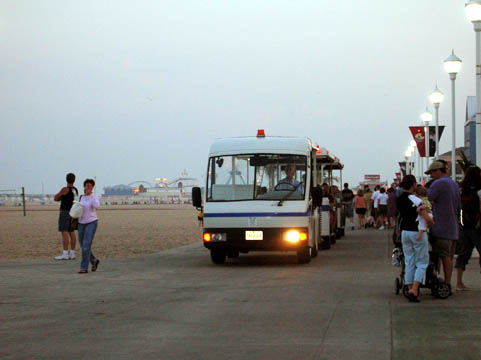 So much so that trams run up and down the concrete barrier schlepping people for a couple of bucks each.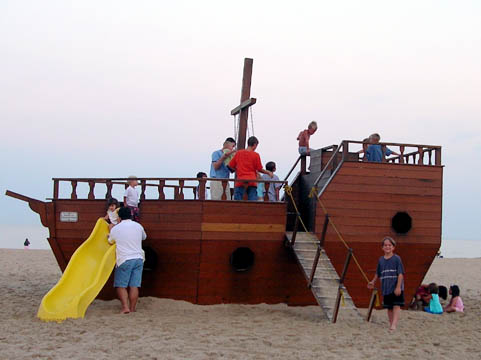 Here is Adam in front of one of the beach playground sets.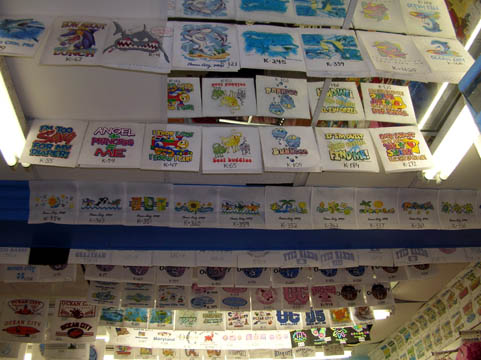 Besides Candy Kitchen, shirt places remain among the most popular shopping attractions. During my youth there was an iron-on t-shirt store literally every hundred feet. Now they're slightly more spread out but still around!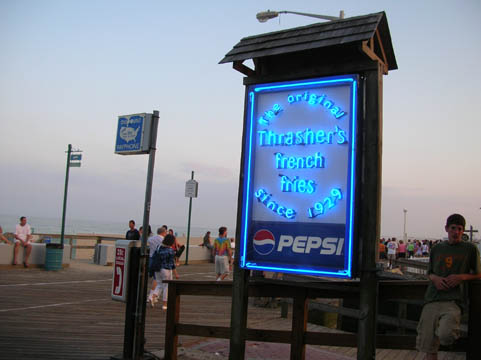 Another institution from my youth, Thrashers French Fries. There's a Boardwalk Fries too, natch, though at this point I can get those in my local mall.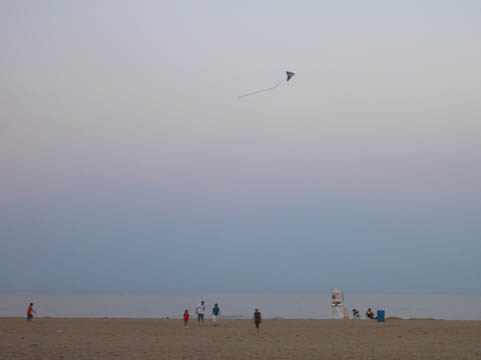 One sees quite a bit of this on the less crowded sections of beach: people with kites competing for sky space with gulls.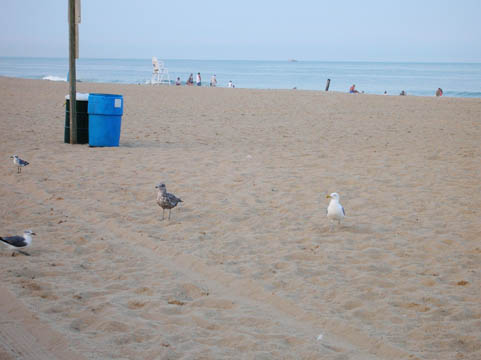 Because where there are hungry people there are sure to be hungry gulls waiting for leftovers.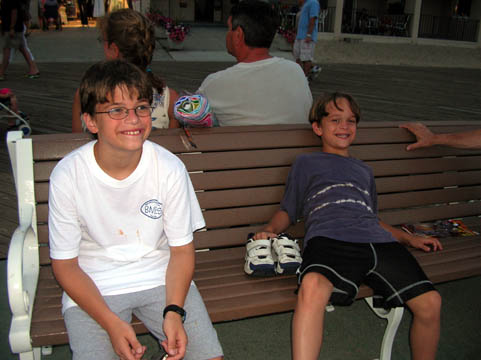 Adam and Daniel taking a rest after walking in the sand.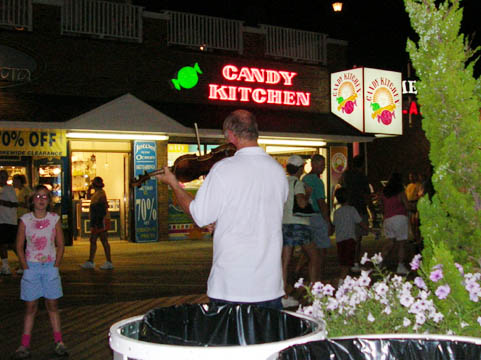 And there are musicians and artists: bluegrass banjo players, folk guitarists doing bad versions of Dylan, a girl trying not very successfully to twirl batons to raise money to travel to Nationals, this violinist who, accompanied by prerecorded piano, was playing songs from The Phantom of the Opera...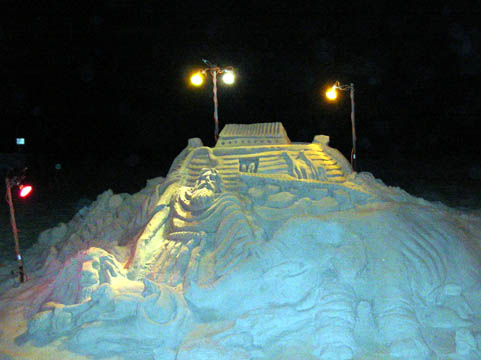 ...and what's the beach without scenes from the Bible sculpted in the sand? *snerk* There was a Last Supper, too.