Our Trip To Delaware, August 2005

REHOBOTH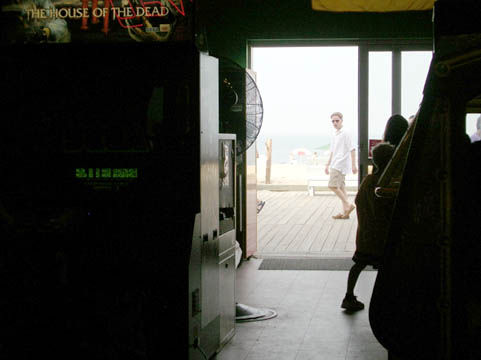 Inside the dark Playland arcade, the House of the Dead game; outside, the sun, the boardwalk and the beach.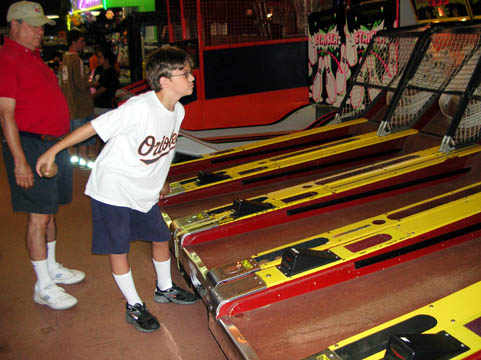 This is why I go to arcades: skee ball. I did not have a great evening, never breaking 300, but I have played this in every beach town I have visited since childhood so the nostalgia factor makes up for not winning eleven tickets. *g*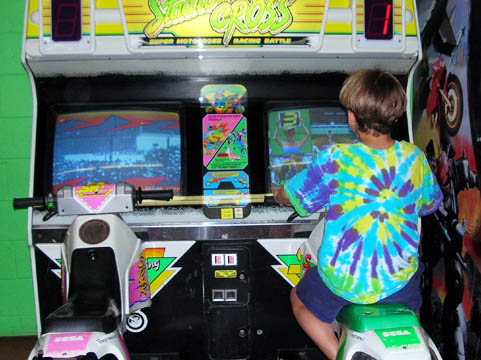 Adam however is more interested in winning tickets at slots and the driving video games. He says this one was easier than actual go karts because the crashes are virtual.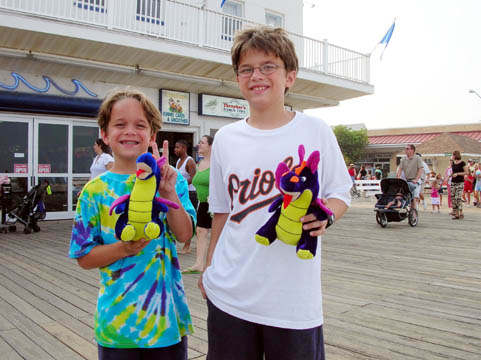 Daniel and Adam outside Playland with their winnings.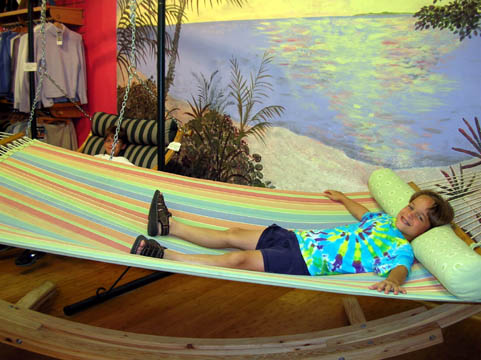 And trying out hammocks and hanging chairs in one of the beach stores.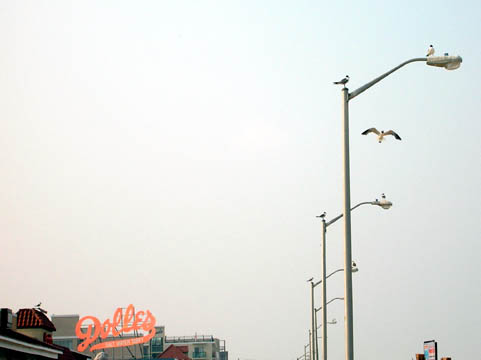 Dolles Salt Water Taffy, with that most popular of views, a gull on every post.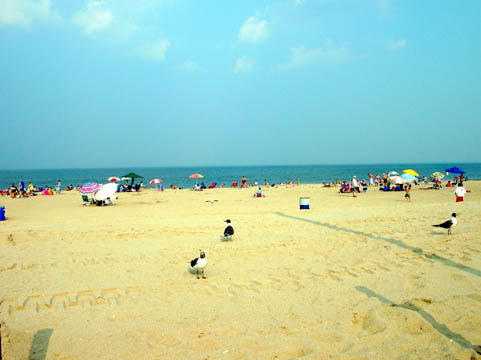 A more crowded beach off the boardwalk than in Ocean City.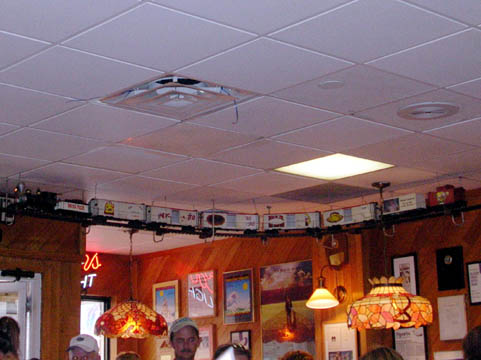 Our dinner destination, Nicola's Pizza, home of the Nic-o-boli which is kind of a wrapped-up and baked pizza stuffed with cheese and other stuff. As you can see there is also a train that runs around near the ceiling and carousel horses and autographed photos of everyone who's a fan, unfortunately including both Bushes. *g*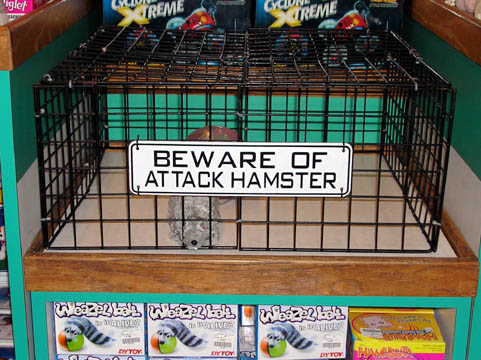 Inside one of the kitsch shops...the Attack Hamster! I want a sign like this for Boromir's cage (well, an Attack Gerbil sign).