Our Trip To Delaware, August 2005

REHOBOTH DOLPHINS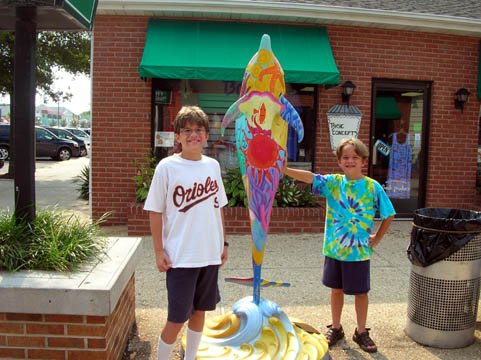 Daniel and Adam with a bright undersea-decorated dolphin, part of Rehoboth's public art display.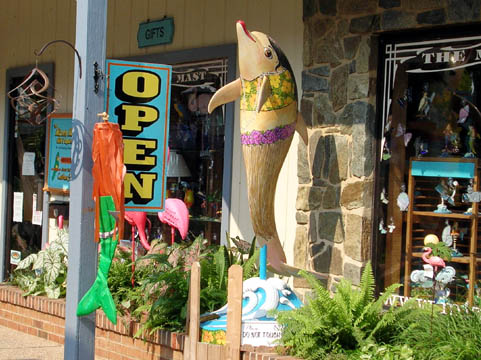 Dolphin in a hula skirt.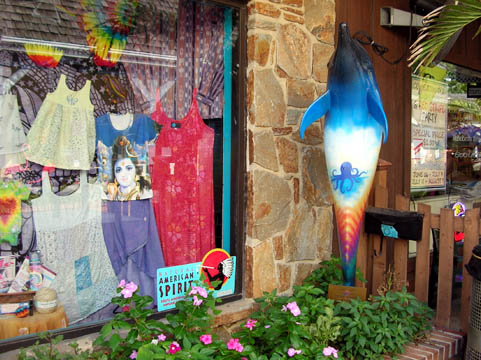 Rainbow dolphin by the hippie clothing store, Sunshine Octopus.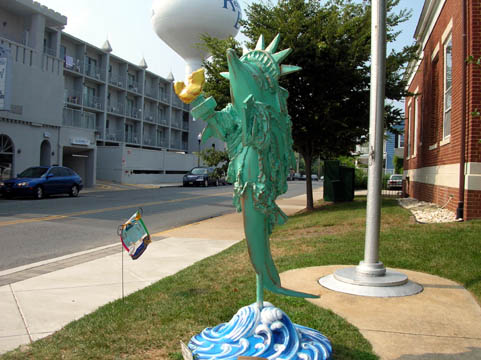 Statue of Liberty dolphin with Rehoboth water tower in the background.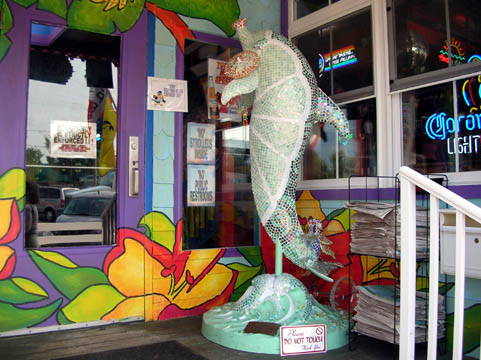 Mosaic tiled dolphin.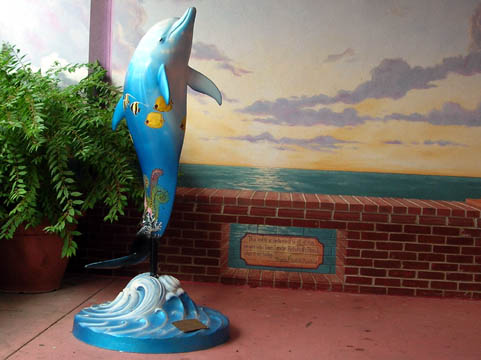 Tropical reef-patterned dolphin by a mural in the game store courtyard.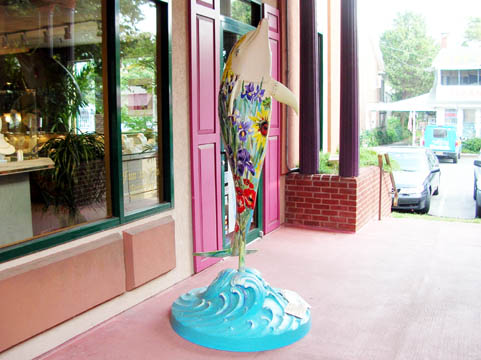 Floral dolphin.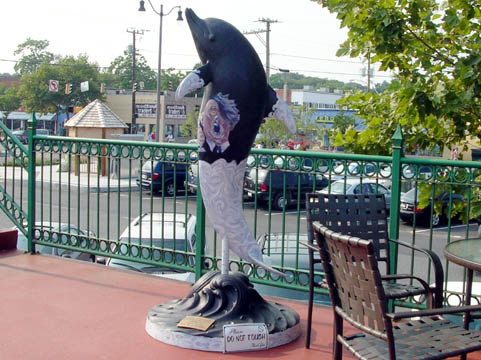 Funky surrealist dolphin.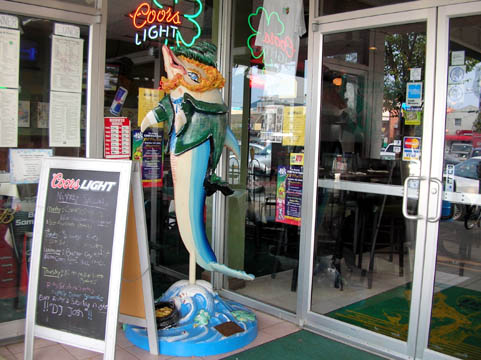 Outside the pub, an Irish dolphin.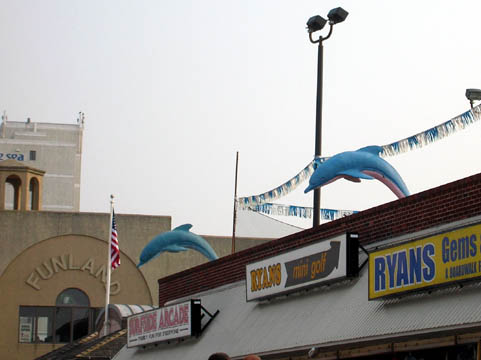 And these are not art dolphins but decorations on top of one of the arcade buildings.