Our Trip To Delaware, July 2006

CHESAPEAKE BAY MARITIME MUSEUM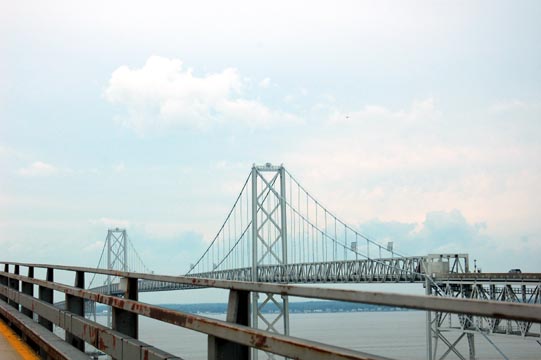 Crossing over the Chesapeake Bay Bridge that connects Maryland's eastern shore with the rest of the state.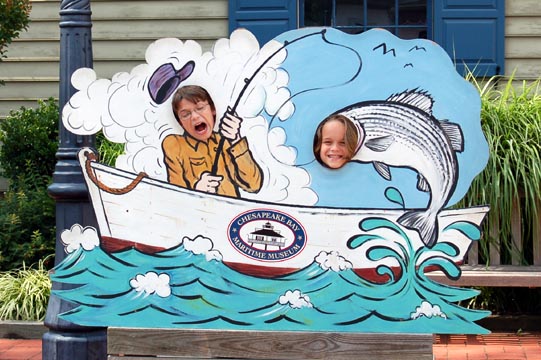 Daniel and Adam at the entrance to the Chesapeake Bay Maritime Museum in St. Michael's, Maryland.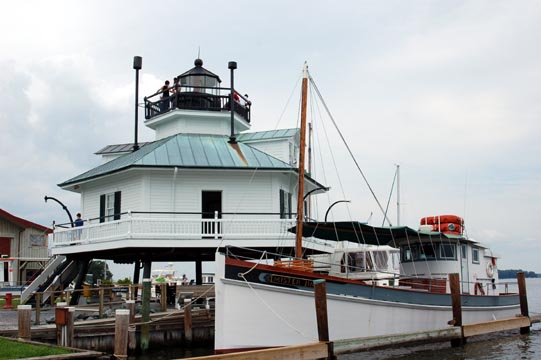 The rebuilt buyboat Mister Jim and the Hooper Straight Lighthouse at the museum.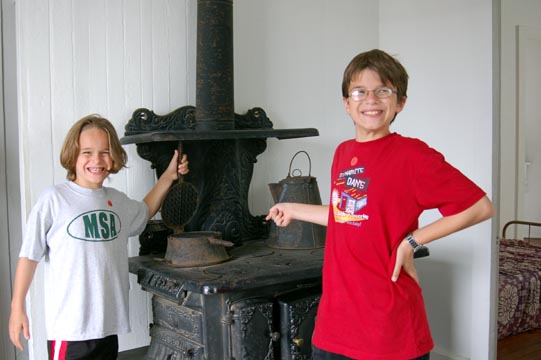 Adam demonstrates the old-fashioned waffle iron on the stove inside the lighthouse.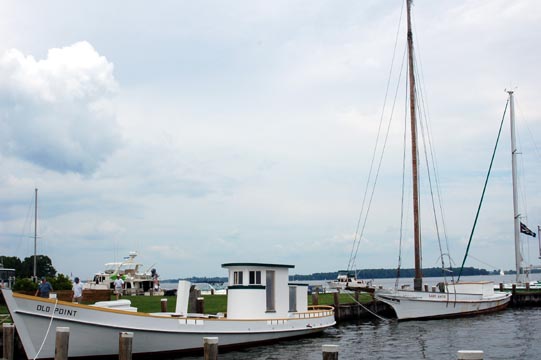 Old Point and Lady Katie docked by the museum.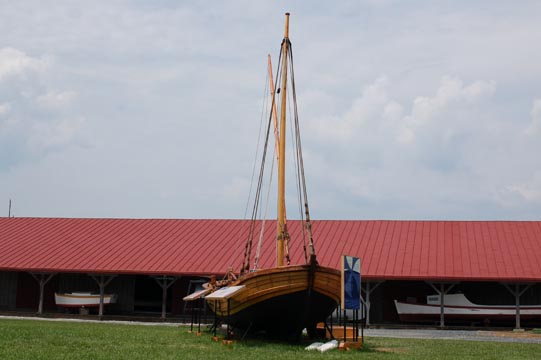 John Smith's shallop, in which he explored the Chesapeake in 1608...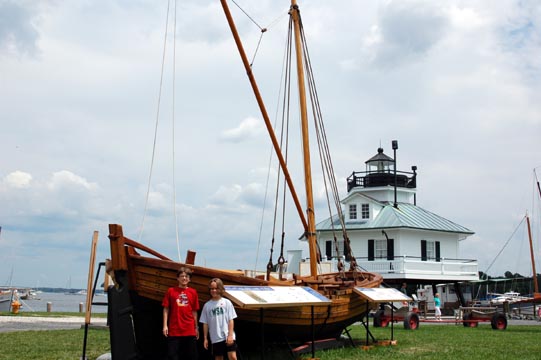 ...one of a great many exhibits in anticipation of the anniversary of the founding of Jamestown in 1607.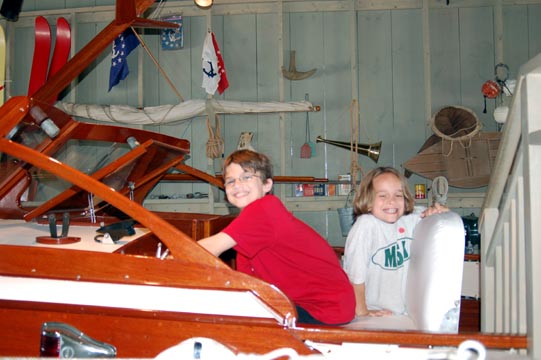 Daniel and Adam at the wheel of a leisure boat in one of the museum buildings...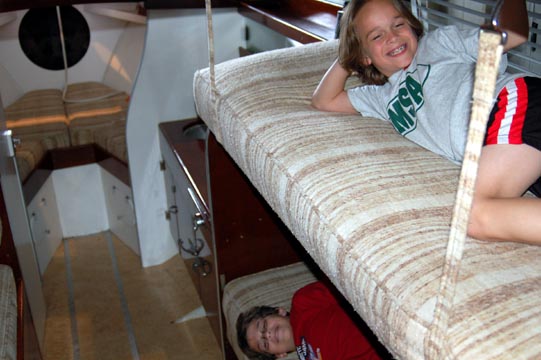 ...and on her bunks.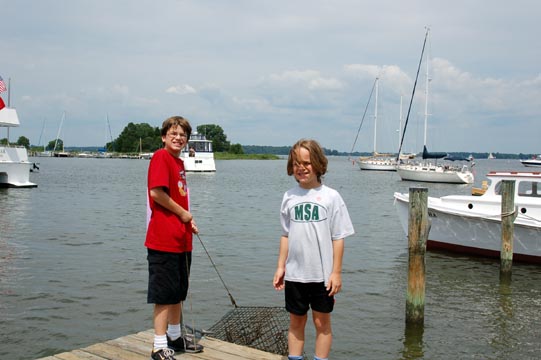 Pulling up crab traps from the bay.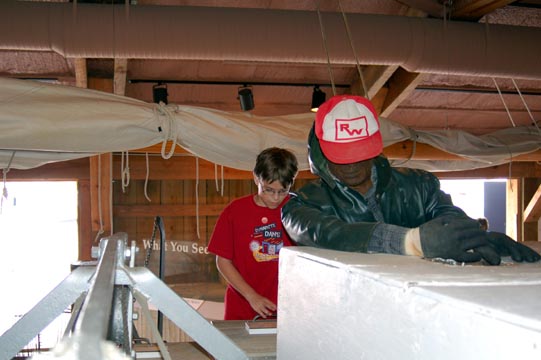 Daniel works behind an oysterman looking at his catch.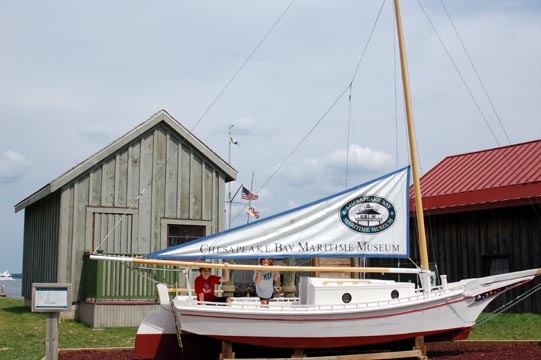 The boys on a demonstration model of a skipjack.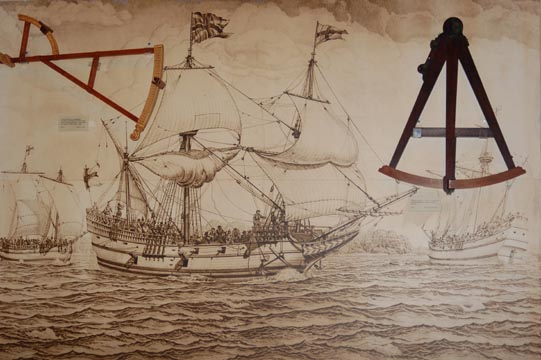 A backstaff and a quadrant on an illustration of the Godspeed, Susan Constant and Discovery landing at Jamestown.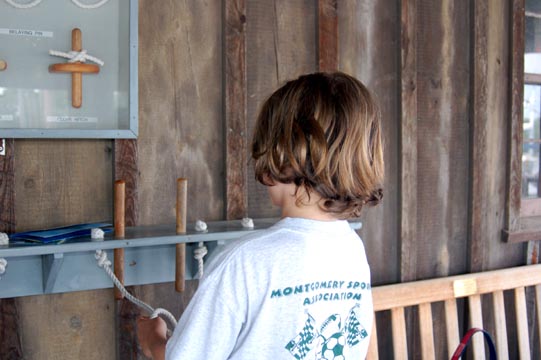 Adam demonstrates his knotting skills.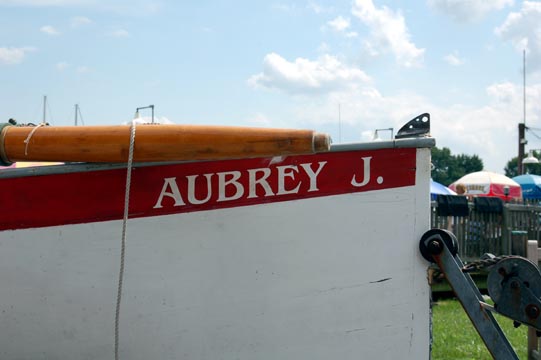 This boat, being prepared to be taken into the water, is here for Master and Commander fans because of the name!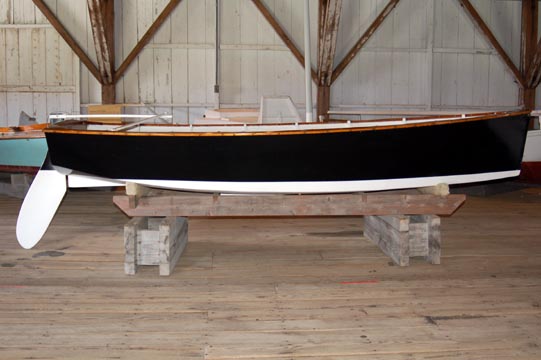 And because what would a trip be without one...a penguin! That was the name for this little boat, the Judy, the first of about 9800 Penguin class dinghies, built in 1939 to be raced in icy water, hence the name.