Our Trip To Delaware, July 2006

OLD PRO MINIATURE GOLF AND REHOBOTH BOARDWALK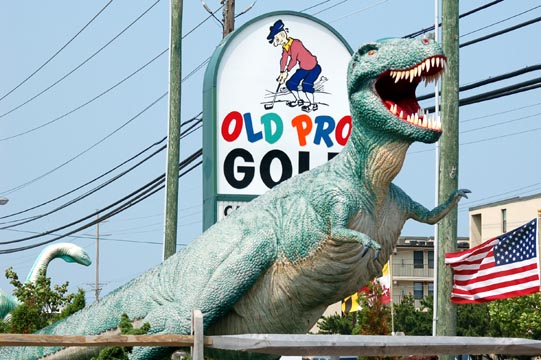 Because what is a trip to the beach without playing miniature golf?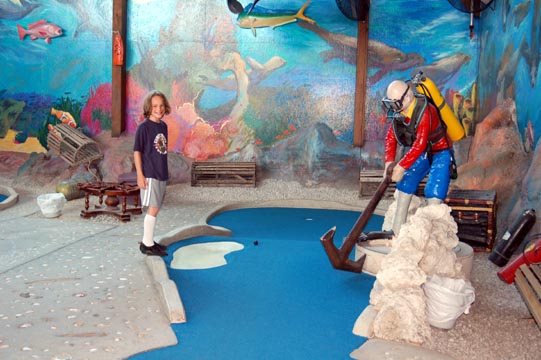 Adam and a deep sea diver.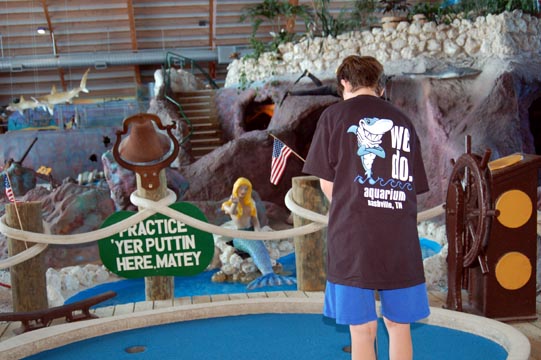 Daniel putts in front of a mermaid.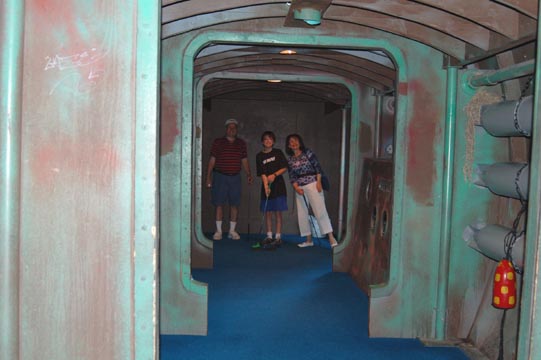 Roy, Linda and Daniel inside the submarine.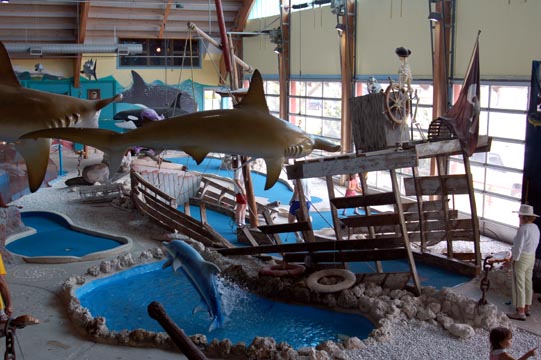 Sharks approach the sunken pirate ship with its skeletal captain.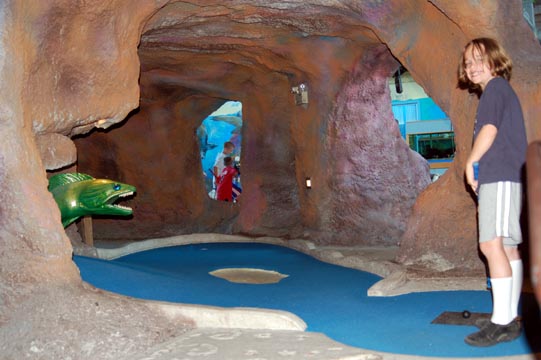 Adam liked this hole because it has an animatronic moray eel.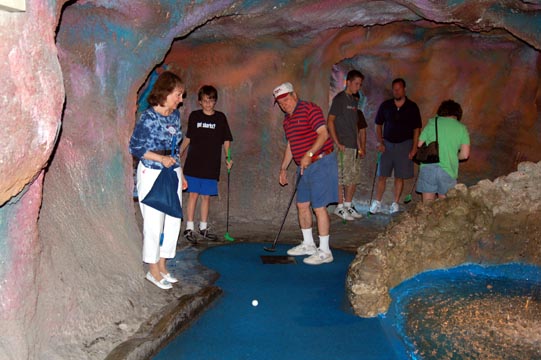 Grandma, Grandpa and Daniel face the dangers of a water trap.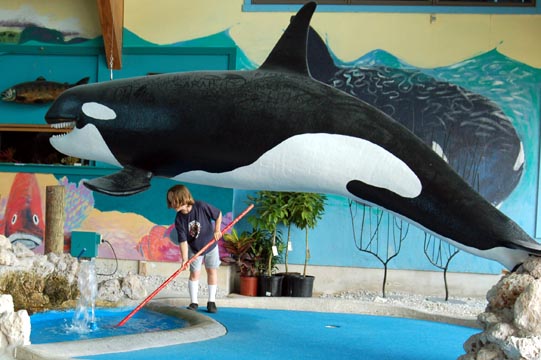 Adam fishes his ball out from a similar trap under a whale.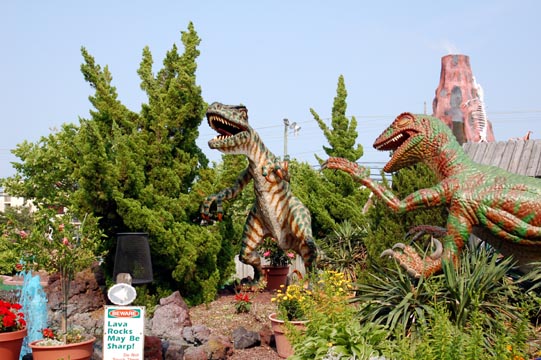 The outside course has colorful dinosaurs, a steaming volcano and bright blue fountains!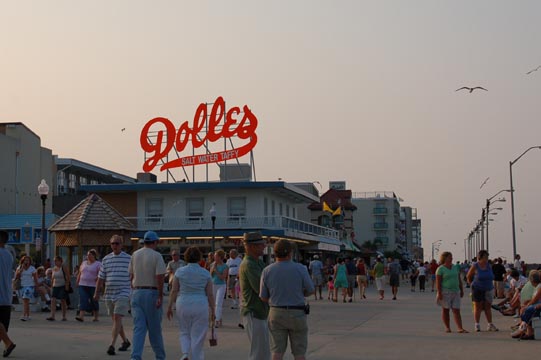 Near sunset, crowds of people and gulls gather where the main road intersects the Rehoboth boardwalk in front of Dolle's Salt Water Taffy.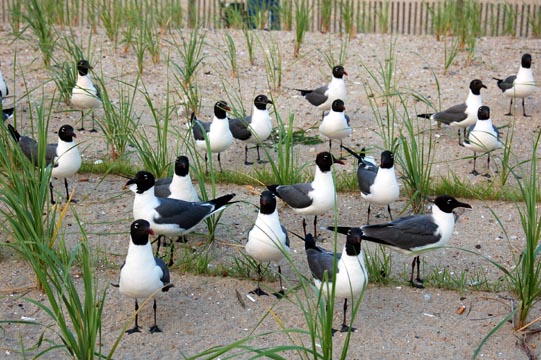 Laughing gulls are everywhere in the populated parts of Rehoboth.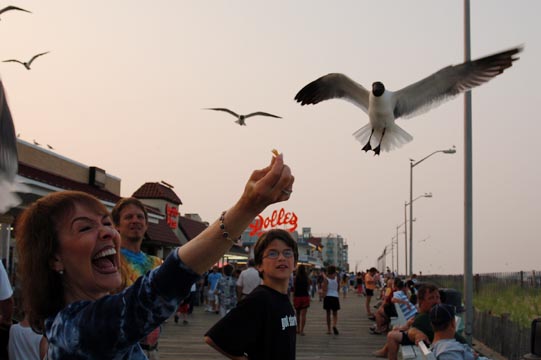 Here, a gull takes a piece of a Thrasher's French fry right out of Grandma's hand.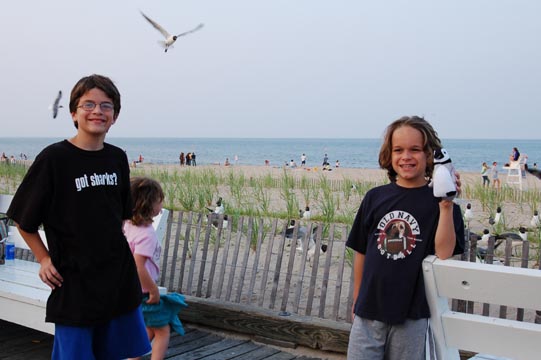 The boys pose with gulls and the stuffed penguin that Adam won.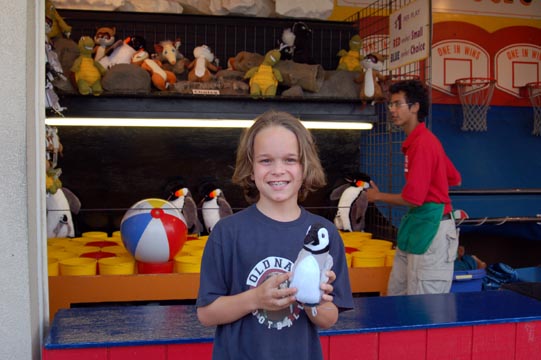 Here he is very happy in front of the arcade.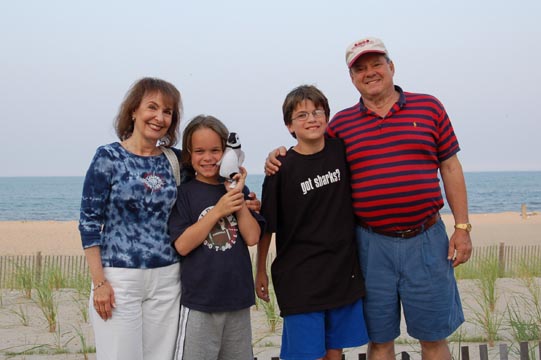 And the kids and grandparents facing the shore.