Our Trip To Delaware, July 2006

ASSATEAGUE ISLAND NATIONAL SEASHORE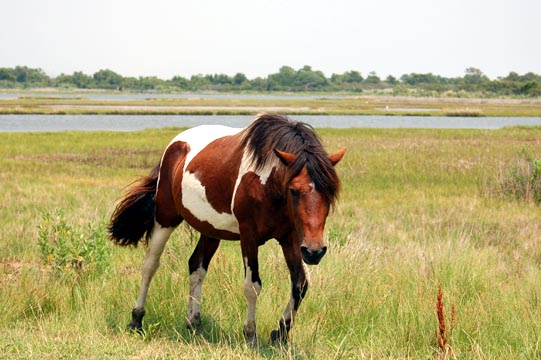 Who's gonna ride your wild horses? Who's gonna drown in your blue sea?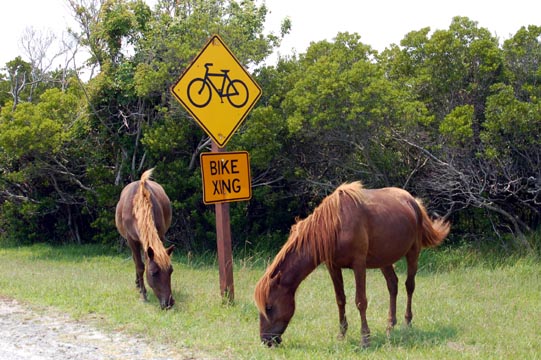 The wild ponies of Assateague were much in evidence...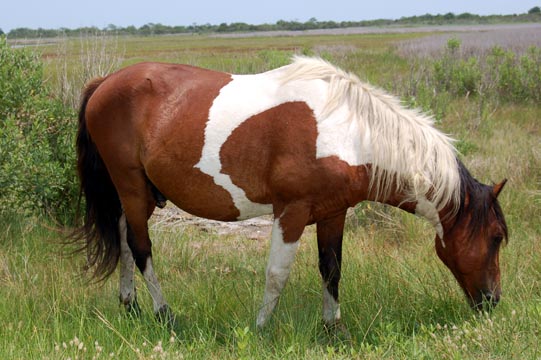 ...grazing at roadside and crossing the streets to get to and from the shore.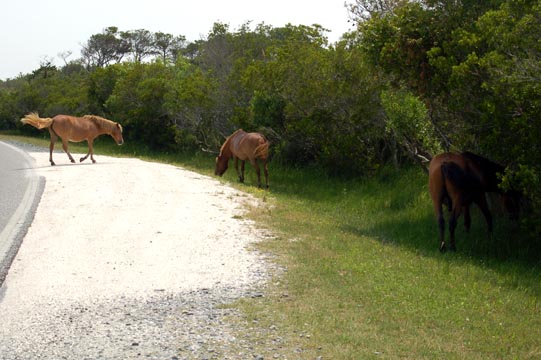 They wandered in groups and individually, by the water and by the parking lots.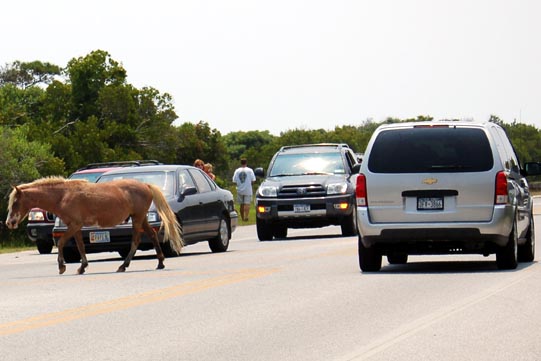 They were entirely unconcerned about traffic...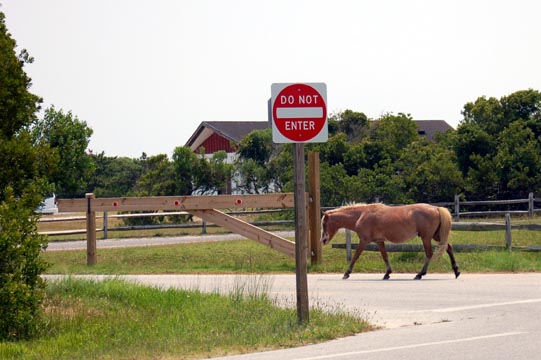 ...and not the least worried about street signs.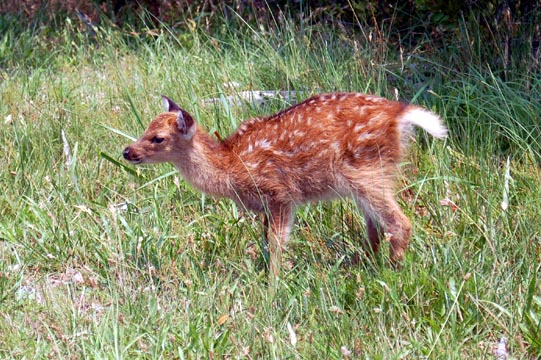 There were also sika deer grazing in the grass.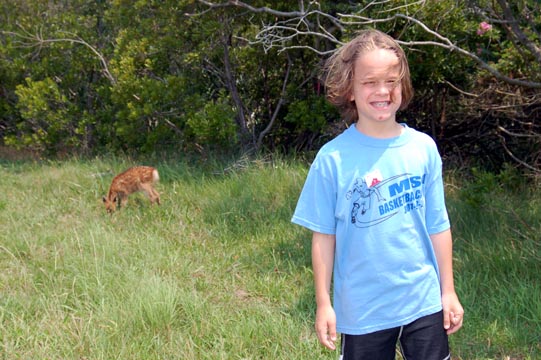 Here is Adam with one of them.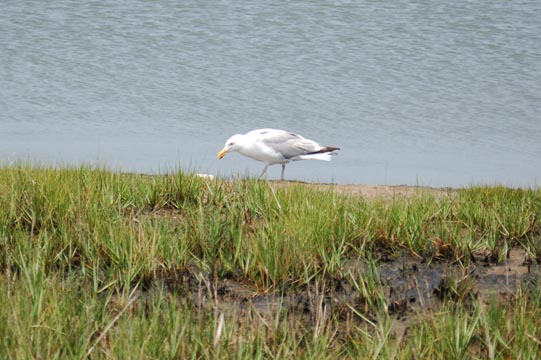 A seagull gets lucky finding lunch...the bait left for a crab trap.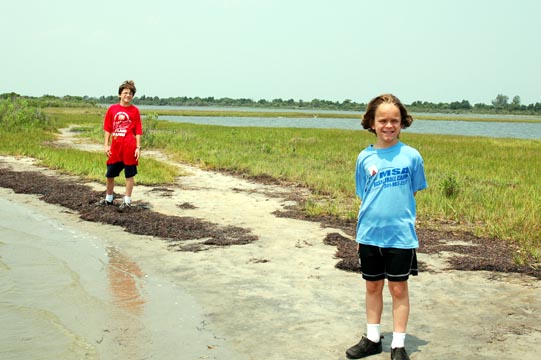 Daniel and Adam overlooking the marsh. If you squint you can see egrets in the grass behind them.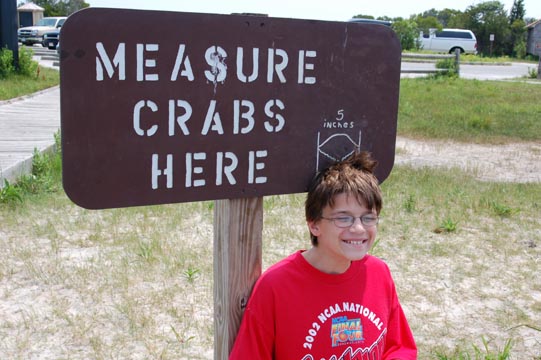 Daniel passes muster as an adult crab and can now be taken home and eaten.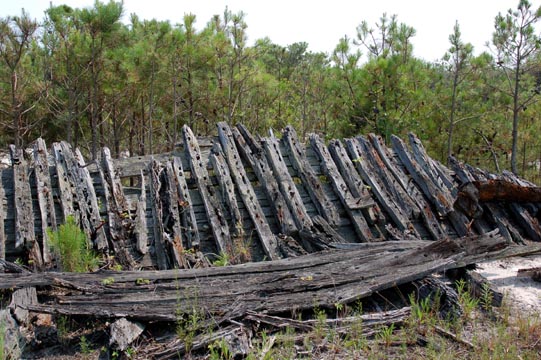 The remains of a coastal shipwreck.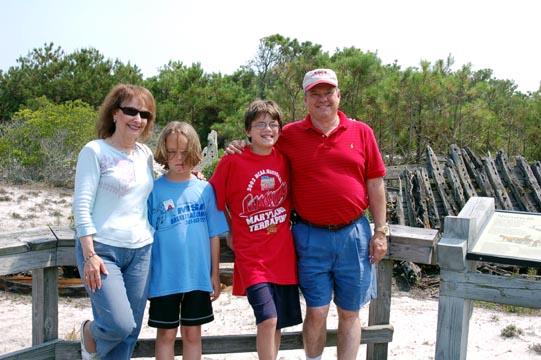 Grandma, Grandpa, Daniel and Adam. One of these people did not feel like having his picture taken again. Guess which!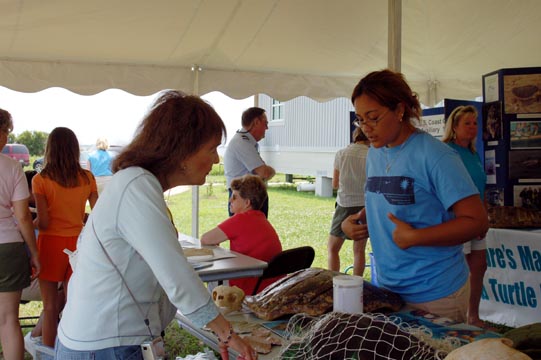 Grandma talks to one of the people working at the National Aquarium's Beyond the Boardwalk exhibit on rescuing marine life.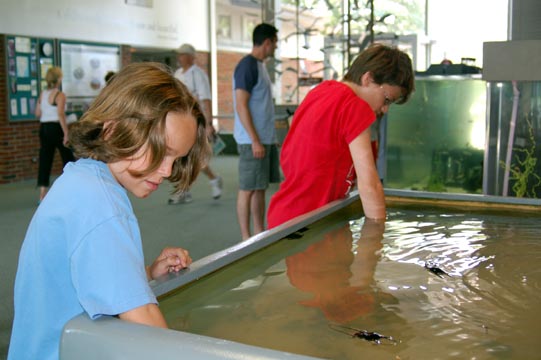 Daniel and Adam reach into the touch tank at the visitor center.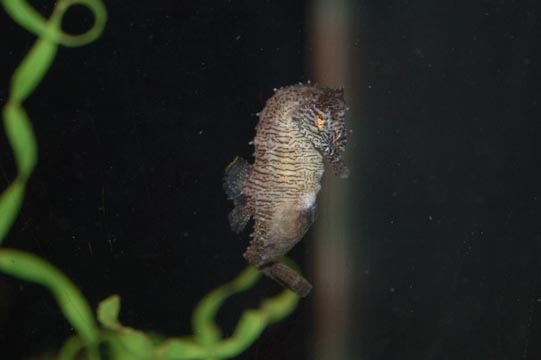 Seahorse in a tank.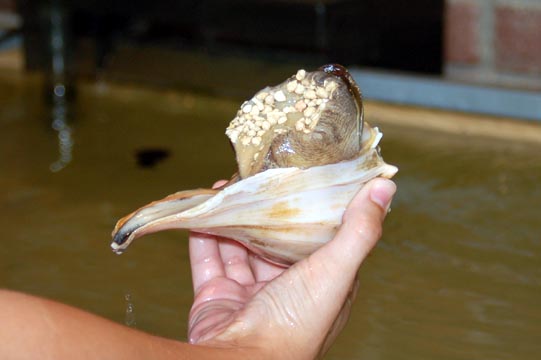 Daniel shows off the creature inside the whelk shell...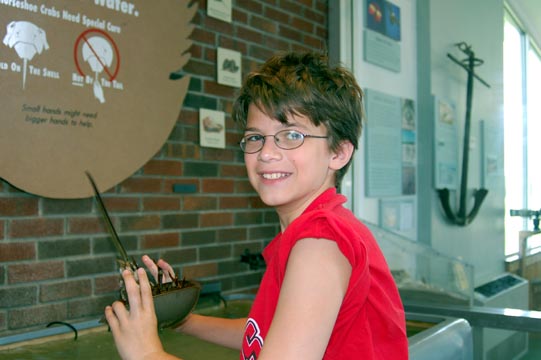 ...and a horseshoe crab.