Our Trip To Delaware, July 2006

FISHING, SEA SHELL CITY, DISCOVERSEA MUSEUM, OCEAN CITY BOARDWALK, GHOST CRABS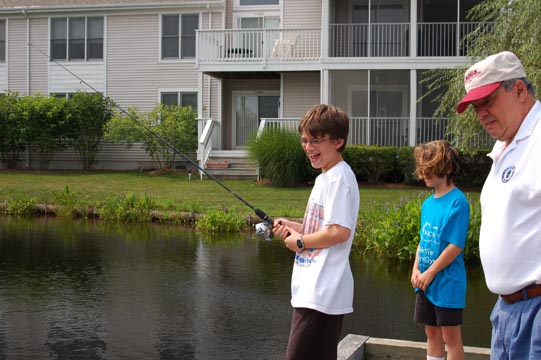 Grandpa fishes with Daniel and Adam at one of the ponds in Sea Colony.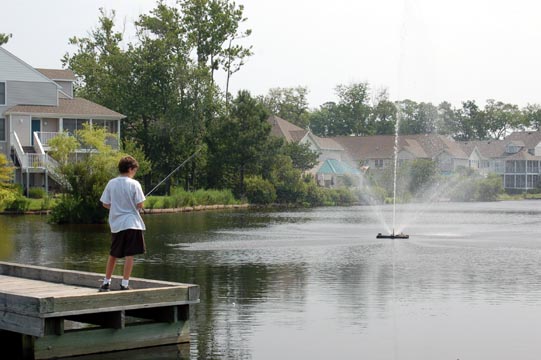 Despite waiting patiently, Daniel did not catch any.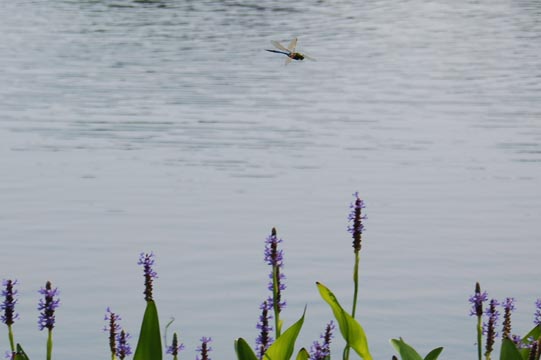 There were dragonflies and bees in the flowers at the edge of the pond.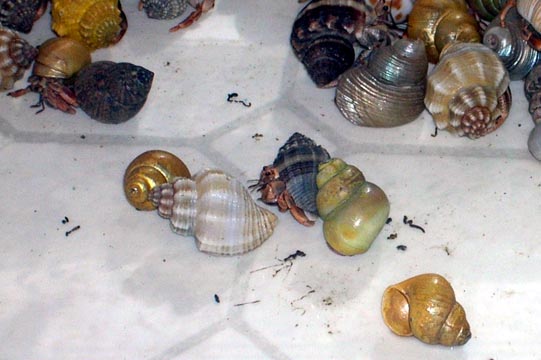 Hermit crabs at Sea Shell City.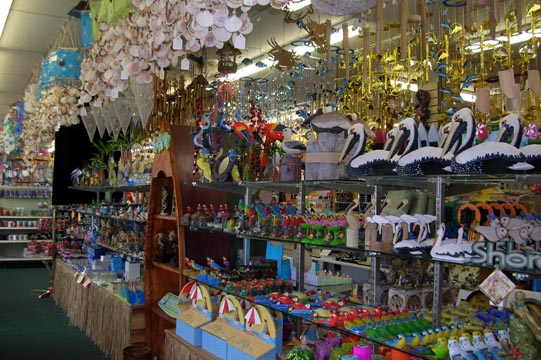 The lower level is a fabulous kitschy beach store and sea shell emporium...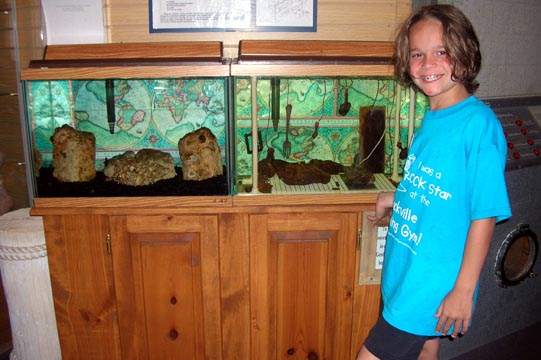 ...while the upstairs is a shipwreck museum with information about local wrecks, pirates, ships, superstitions, etc.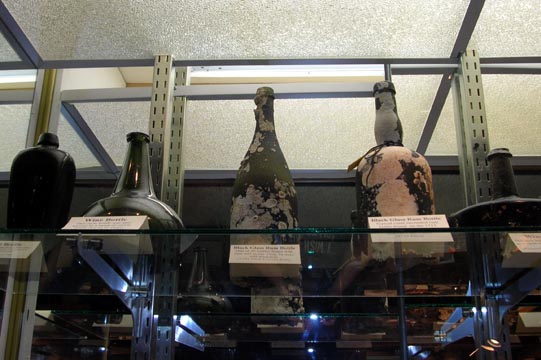 Here for instance are rum bottles brought up a 1700s wreck, 18 of which still had rum inside.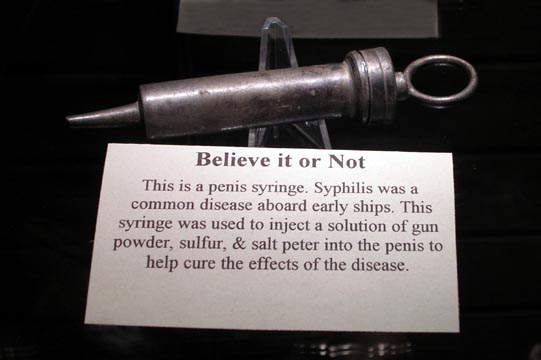 And one learns useful things like this.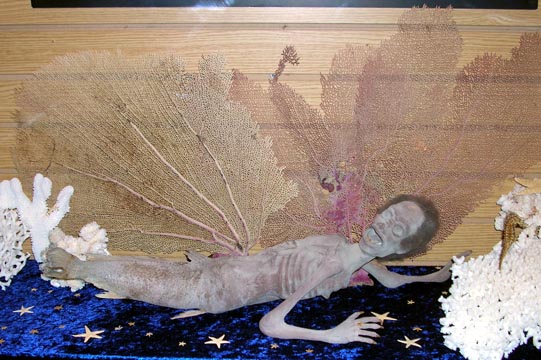 And one also gets to see popular fictions like this "mermaid."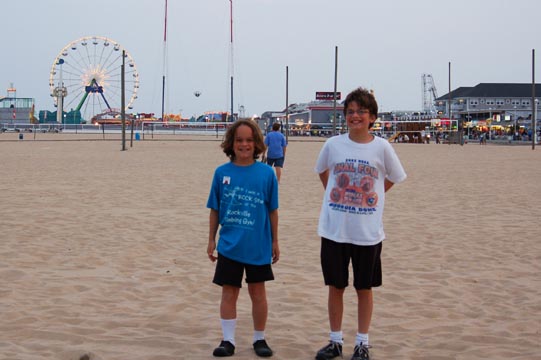 Daniel and Adam on the sand by the Ocean City Boardwalk amusement park.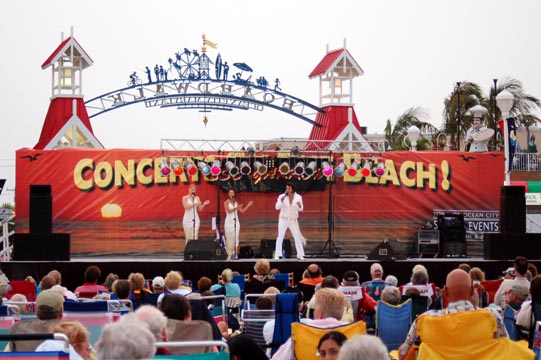 Elvis impersonator Jesse Garron and his backup girls performed at the bandstand on the beach.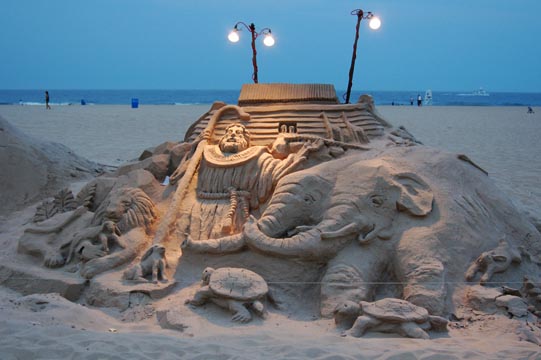 Noah's Ark in the sand. It looked nearly identical last year -- I wonder how much upkeep is necessary daily?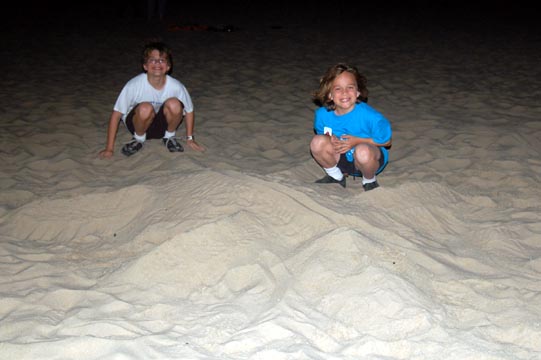 Daniel and Adam with the sea turtle they sculpted out of dry sand while listening to "Elvis."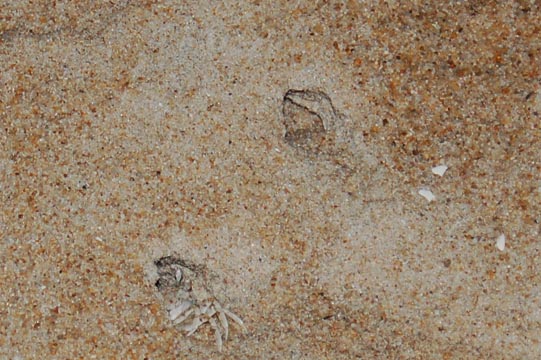 A ghost crab peeks out of its hole...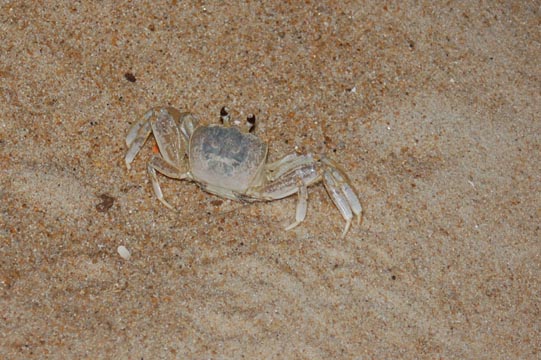 ...and scuttles along the sand well after dark.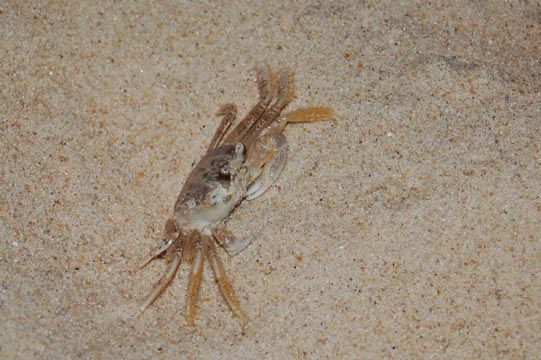 We brought flashlights so we could look for them on the dunes at 10 p.m.