Our Trip To Delaware, July 2006

REHOBOTH AND BETHANY BEACH BOARDWALKS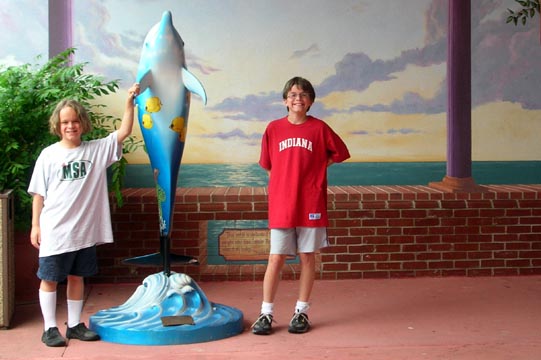 Daniel and Adam next to one of the dolphin statues from last year.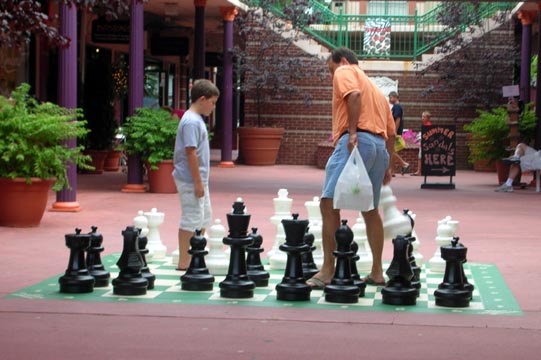 A father and son play a giant chess game outside the game store in Rehoboth.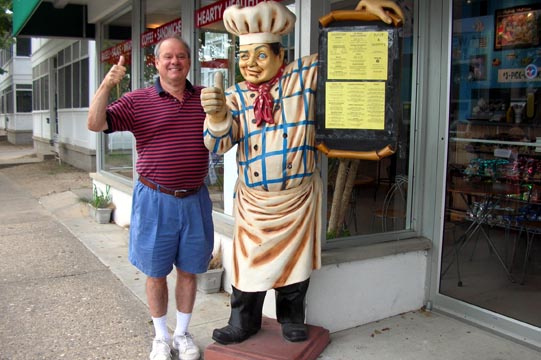 Roy and an overenthusiastic chef statue outside Dave & Skippy's.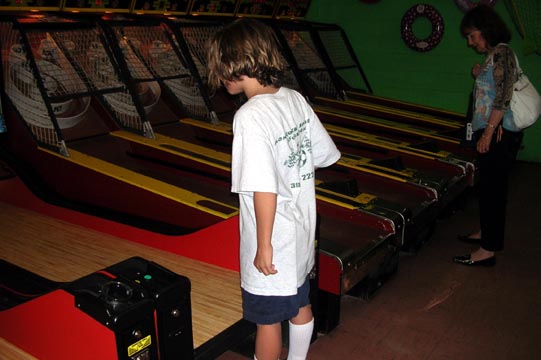 Adam and Grandma examine their options for bowling and Skee Ball in the Rehoboth boardwalk arcade.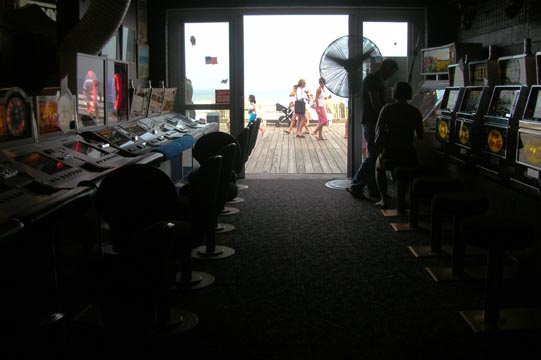 Slots and noise vs. sun and heat!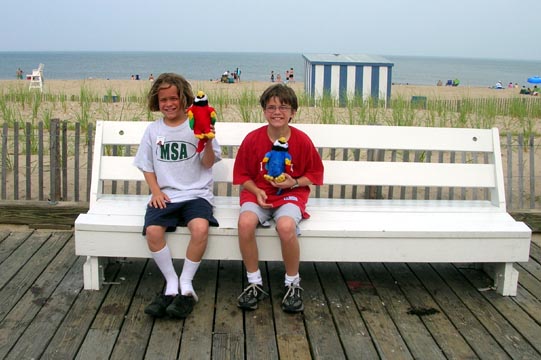 The boys with the parrots they chose as their prizes with everyone's combined ticket winnings.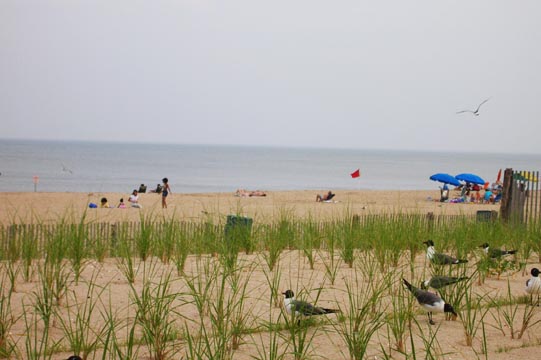 The perpetual sight from Rehoboth's boardwalk of gulls on the dunes and sunbathers on the sand.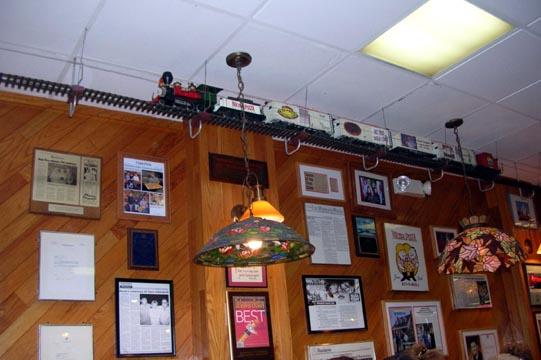 Scenes from an Italian Restaurant: the train going around the ceiling, the Tiffany lamps, the memorabilia and testimonials on the walls of Nicola Pizza.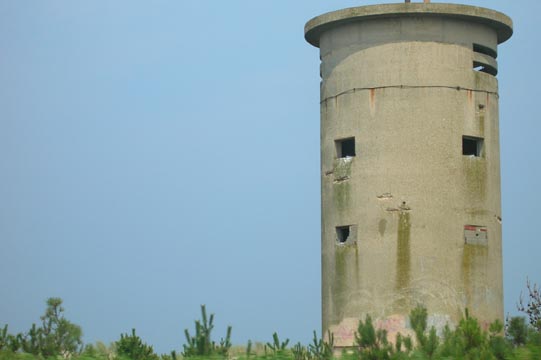 One of the observation towers left over from World War II to scan the ocean for signs of enemy invasion.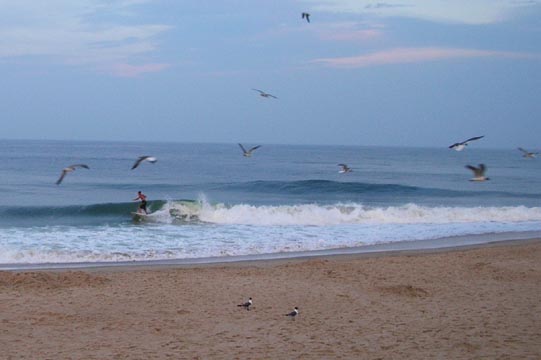 Off the Bethany boardwalk, gulls and a surfer.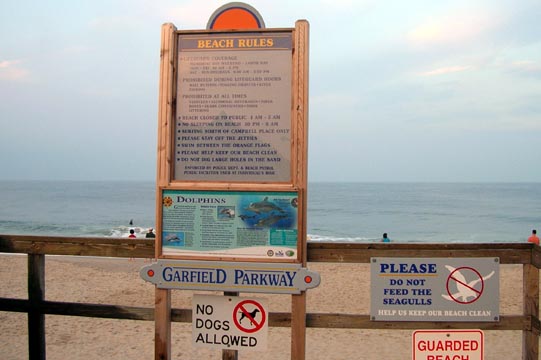 Beach rules: do not feed the gulls!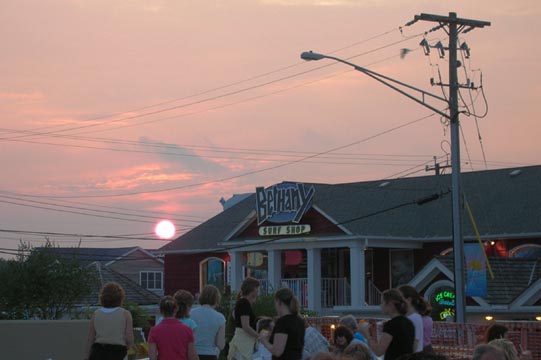 Sunset behind the Bethany Surf Shop.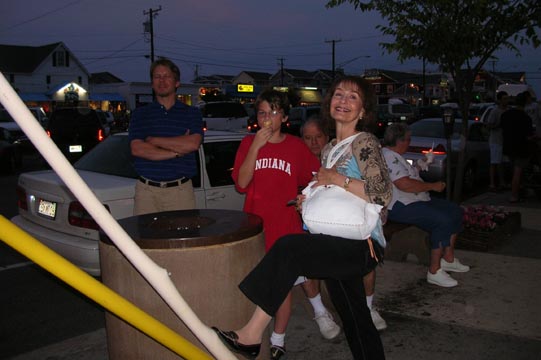 Grandma, Daniel, Grandpa and Paul with ice cream.