Our Trip To England, March-April 2005

HARTLEPOOL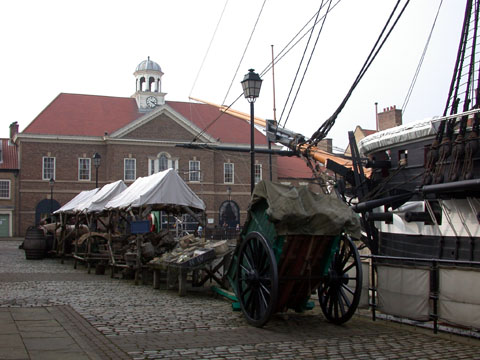 The Hartlepool Historic Quay contains a ship of Nelson's era and recreates a town.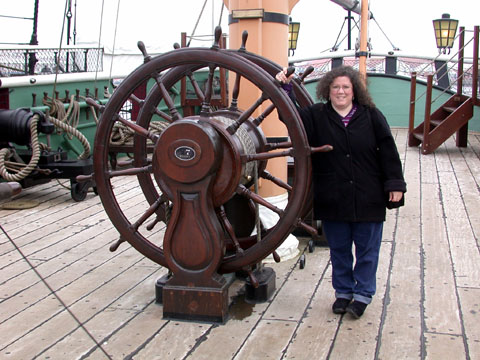 Here I am at the wheel of the HMS Trincomalee.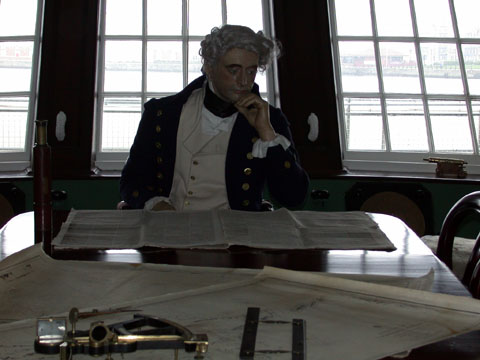 And here is our captain...a model of him, anyway. The instruments and the water out the stern windows behind him is real.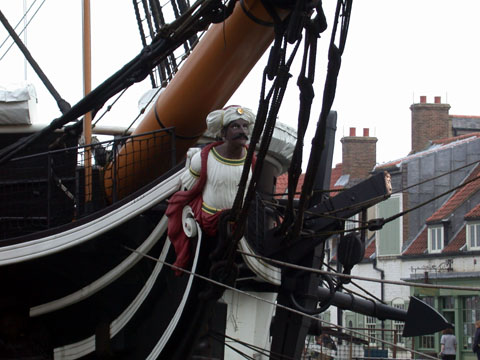 Trincomalee's masthead and anchor.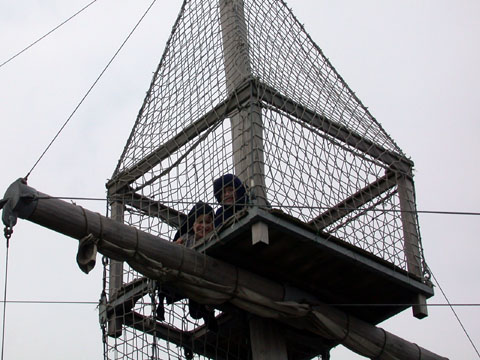 Daniel and Adam climbing the "rigging" in the ship-shape playground.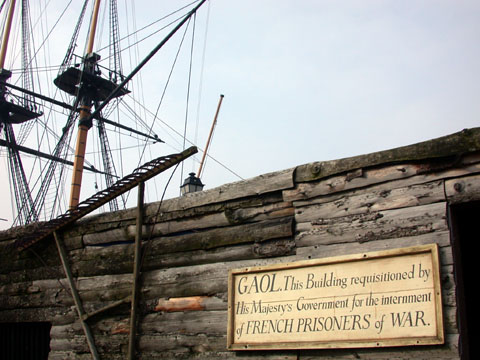 This is where we threatened to lock them up if they didn't behave.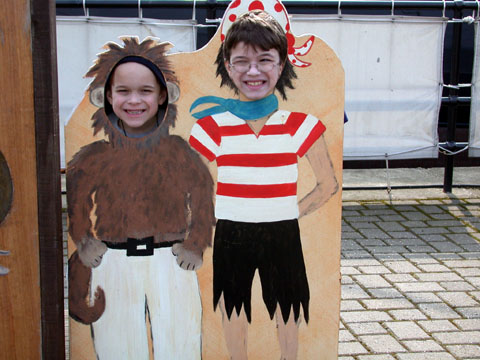 Here's their respective roles on the ship.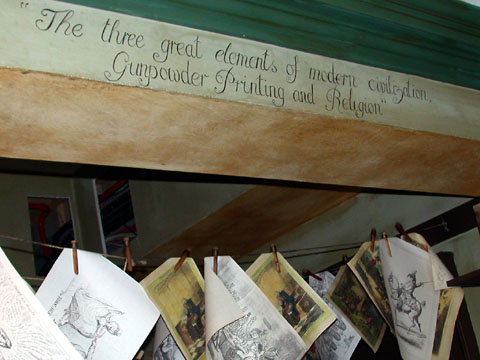 Inside the historic printing press.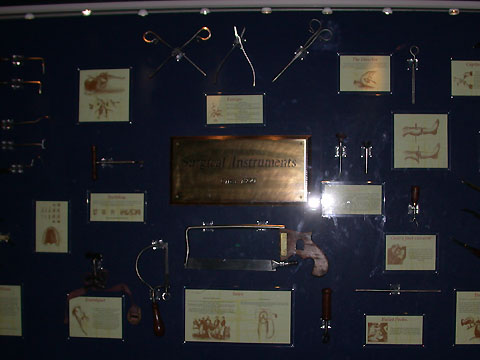 Stephen Maturin's instruments. Or at least those of someone with his job.