Our Trip To England, March-April 2005

WHITBY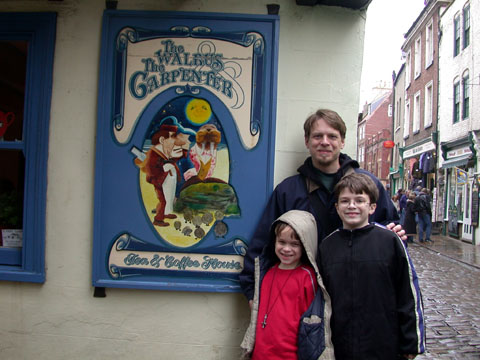 Paul, Adam and Daniel outside an Alice in Wonderland-themed restaurant; note the cobblestone street in the background.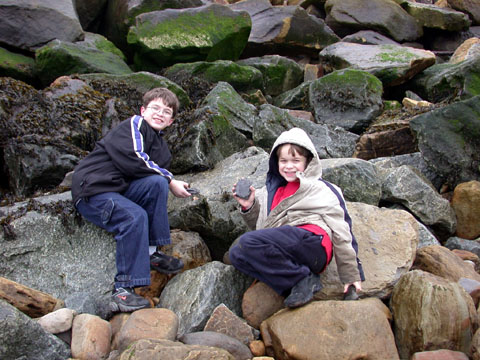 Boys looking for fossils on the shore by the North Sea.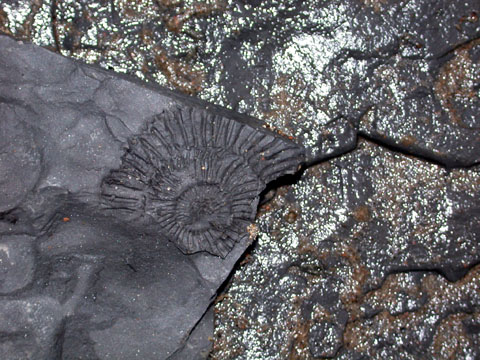 After cracking open rocks with heavier stones, they found several like this one.

The ruins of the Abbey of Whitby, founded by St. Hilde, from above the sea...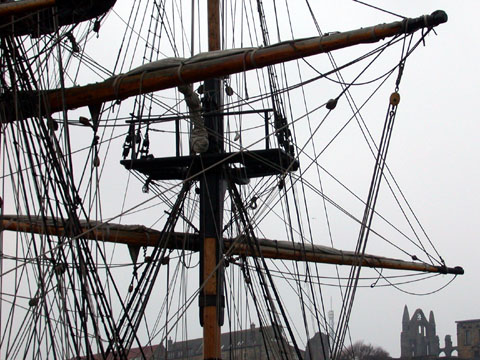 ...and seen beneath the rigging of the Grand Turk.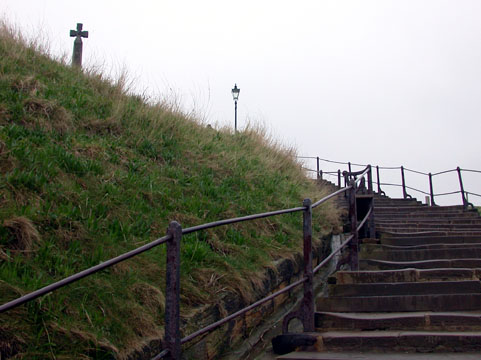 The 199 Steps to St. Mary's Church, made famous by Bram Stoker's Dracula.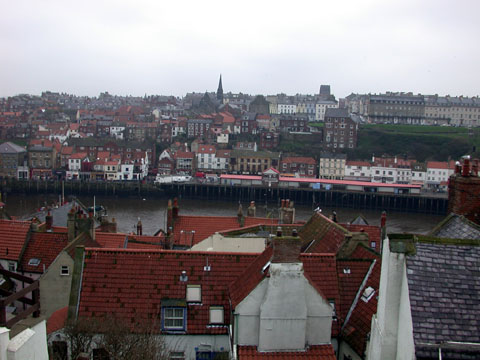 Here's a view of Whitby from near the top of the stairs.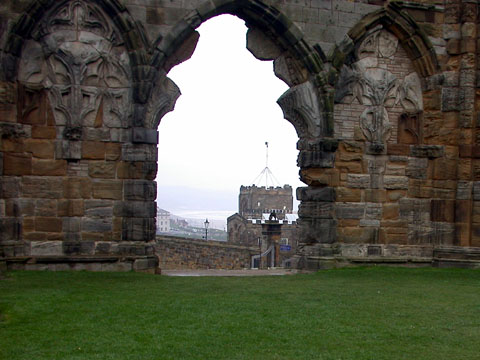 This is the church seen from within the ruins of the abbey...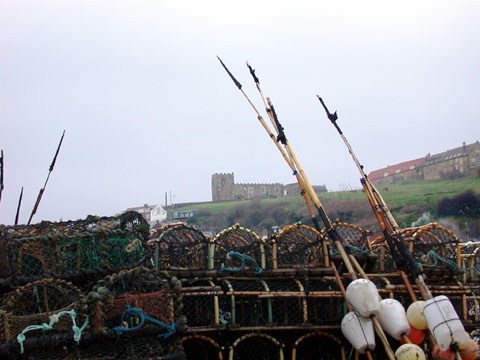 ...and from the waterside where fishermen pile their equipment.