BATH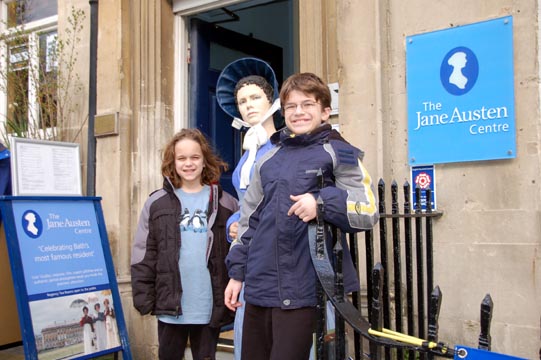 Daniel and Adam outside the Jane Austen Centre.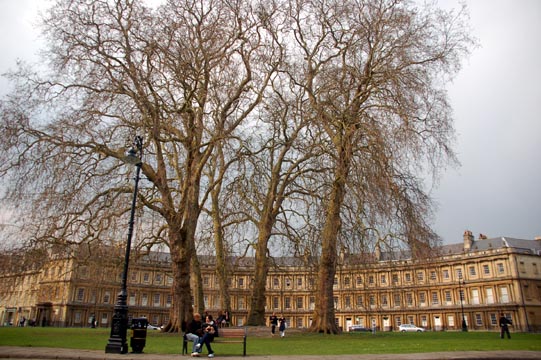 The Circus, so called because four identical buildings form a circle around the central park.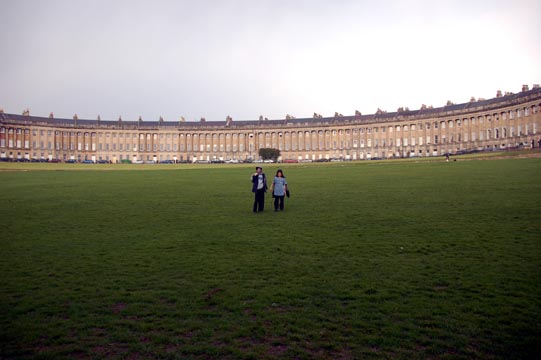 The boys in front of the Royal Crescent from the park below.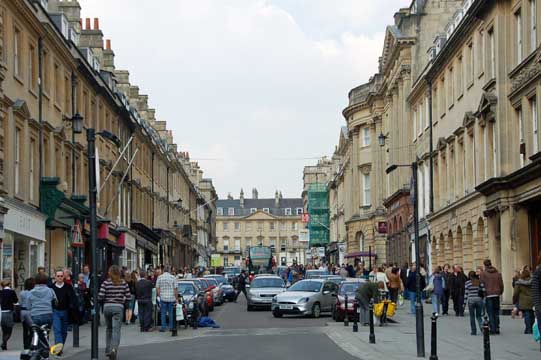 The main shopping district of Bath was quite crowded.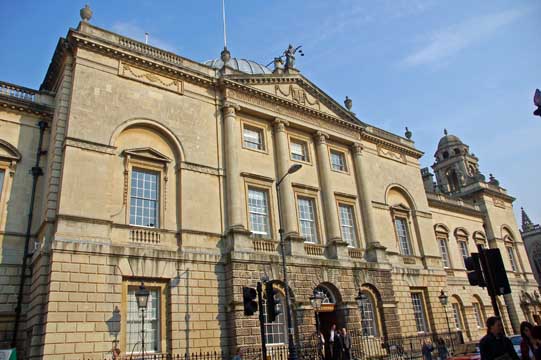 This is the guildhall and market.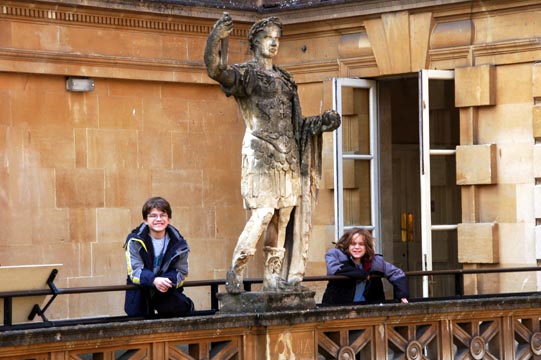 Inside the Roman baths complex, Daniel, Adam and a Roman statue.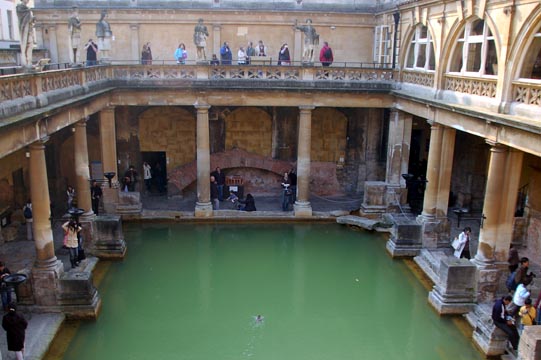 The duck in the water earned much attention from tourists.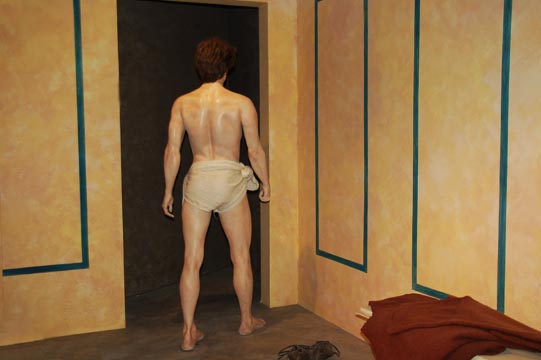 Sadly, we did not see this in Bath, as we did not visit the new spa and the Roman version has no half-naked men except in recreations like this.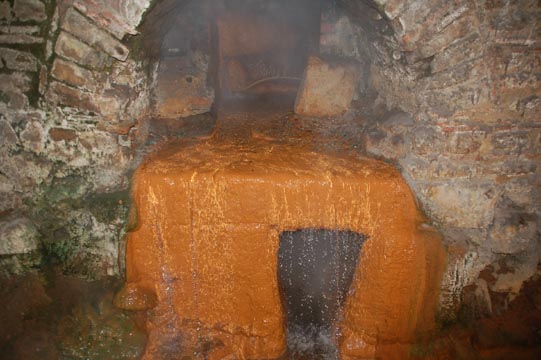 The hot spring flowing through the underground chambers.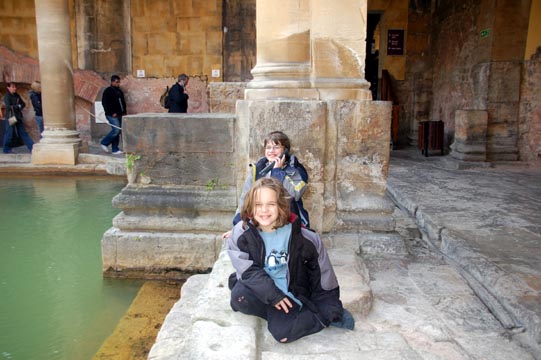 The boys by the water.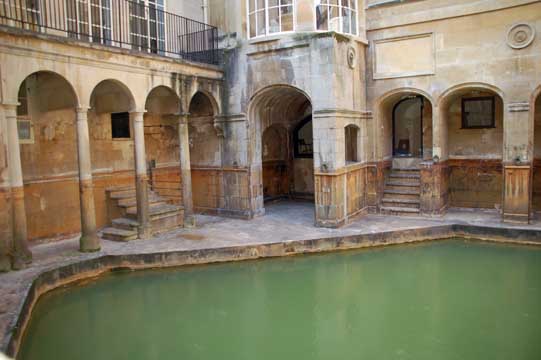 The pool at the back bubbles more dramatically from the hot spring.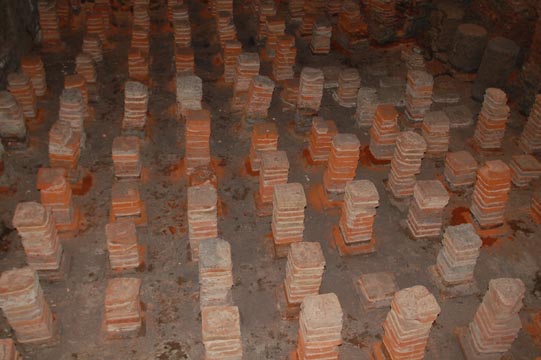 The hypocaust, which warmed the water as it passed over.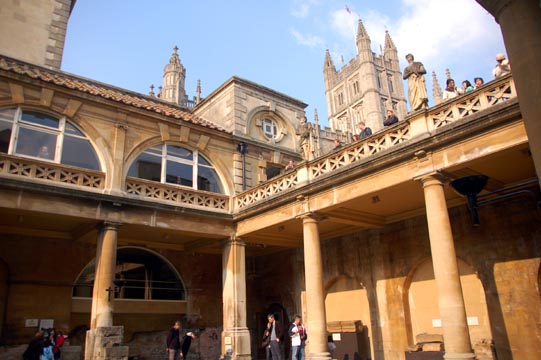 The Abbey from within the baths...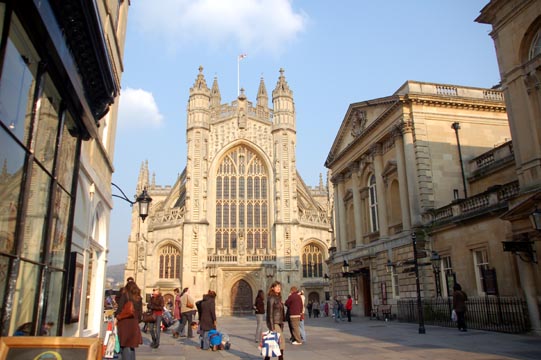 ...and from the street leading to the baths and Abbey.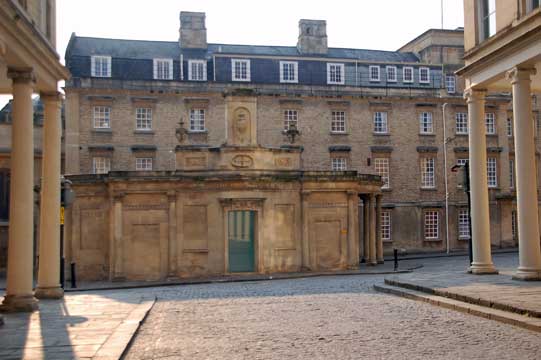 The Cross Bath, restored in the 16th century and now part of the Thermae Bath Spa complex.