Our Trip To England, March-April 2007

GLASTONBURY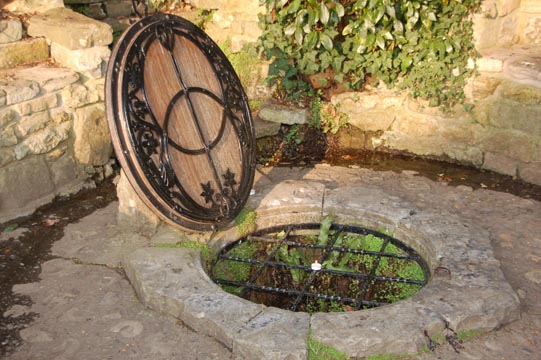 The Chalice Well, Glastonbury, sacred to Pagans and later Christians -- hence the vesica piscis symbol on the cover.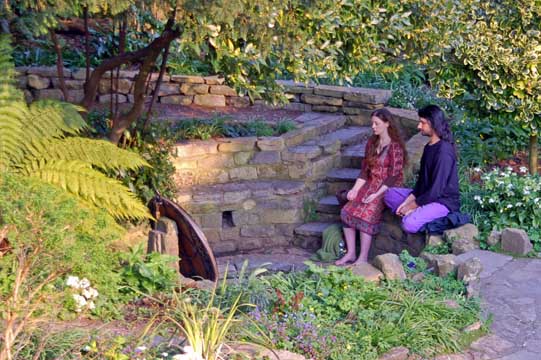 There were several people praying or meditating around the well itself.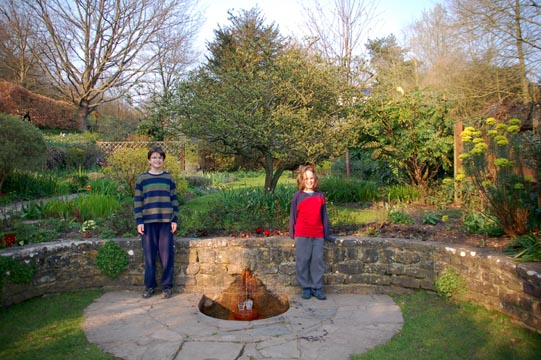 The spring water flowing from the lion's head is drinkable, though a bit metallic.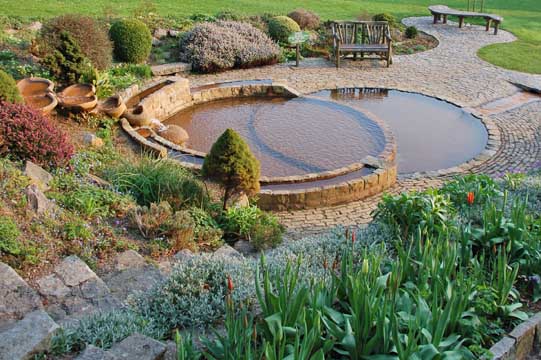 This is the pool at the lower end of the complex into which the water flows.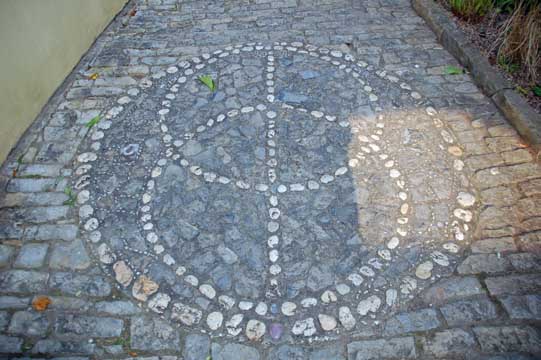 Another example of the Vesica Piscis in the stones near the entryway.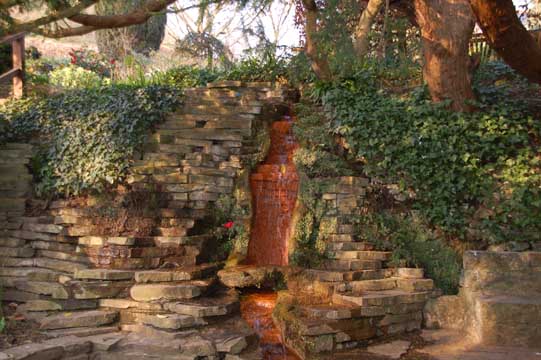 The waterfall in King Arthur's Courtyard.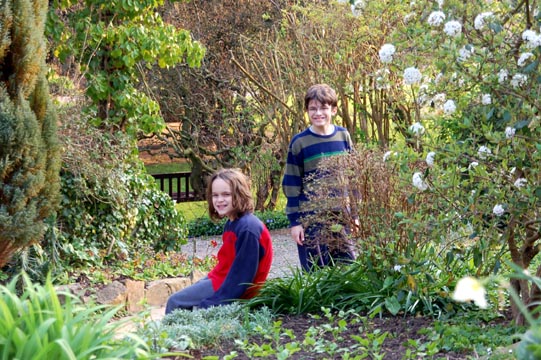 The boys in the garden by King Arthur's Courtyard.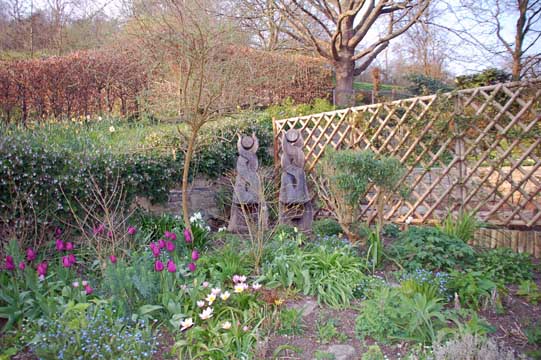 The "thrones" in the garden.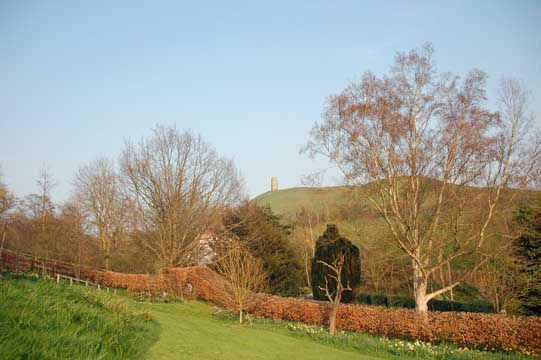 Glastonbury Tor from inside the garden.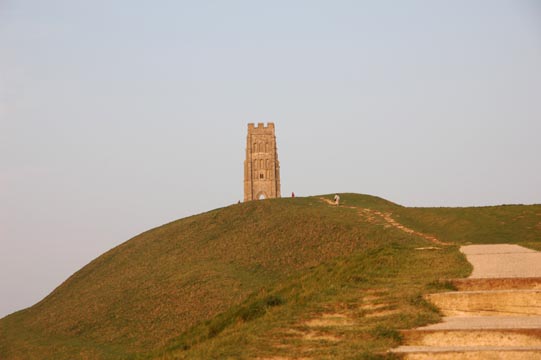 Climbing Glastonbury Tor...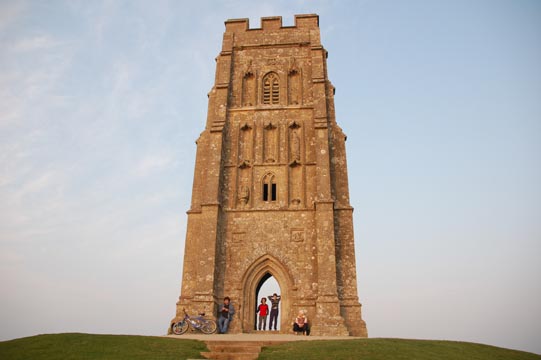 ...and at the top.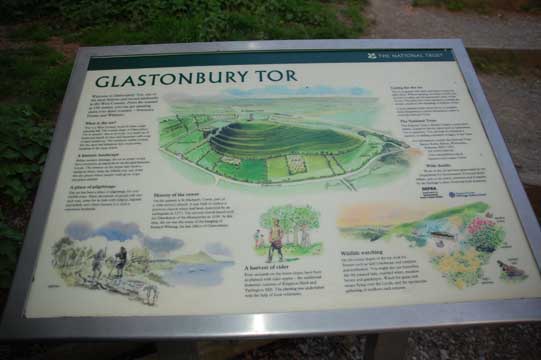 The Tor is said to be a giant labyrinth where powerful ley-lines converge.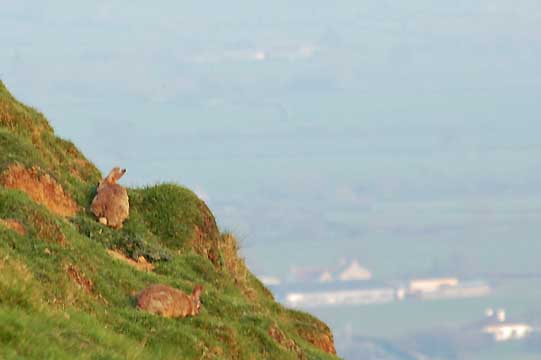 Ravens and rabbits live high on the hillside.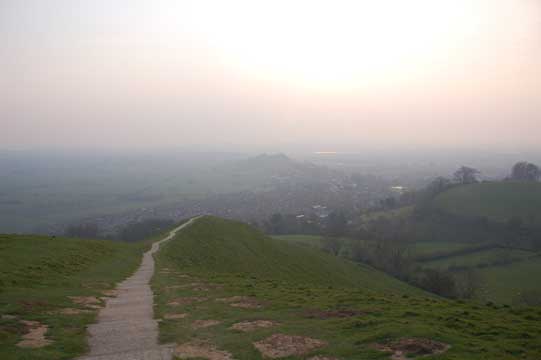 Here is the view from above.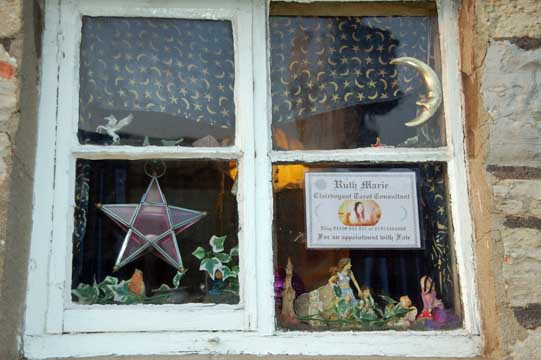 Much of the town is devoted to or influenced by the area's mystical history.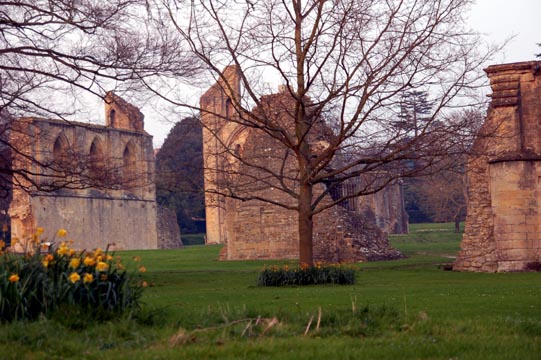 And King Arthur is said to have been buried in the now-ruined Glastonbury Abbey.