Our Trip To England, March-April 2007

CARDIFF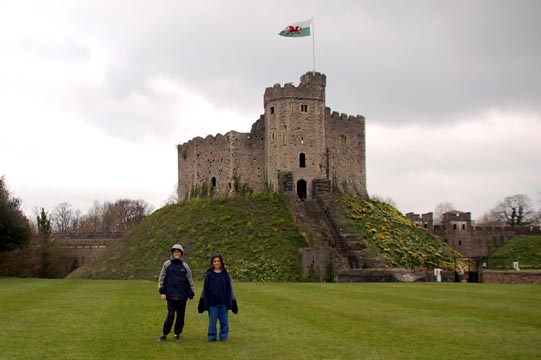 The kids at the keep of Cardiff Castle.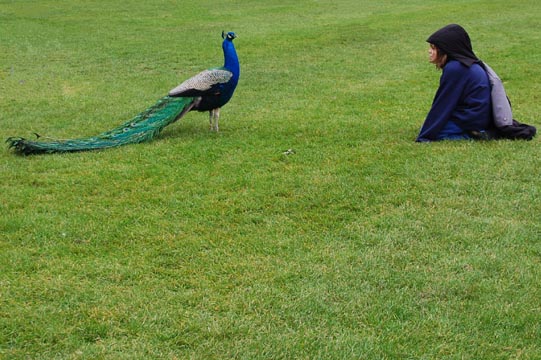 Adam with one of the peacocks.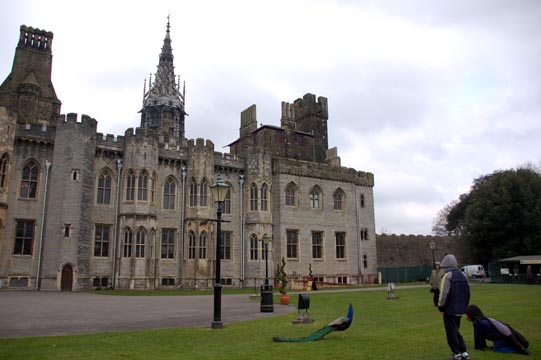 They wandered all over the ground looking to be fed.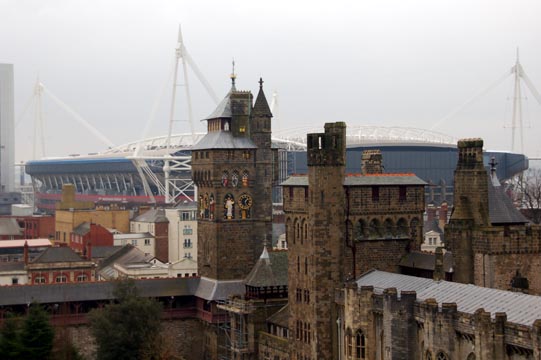 The house and Millennium Stadium beyond.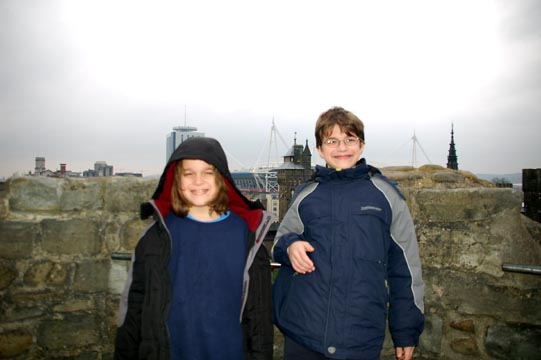 Here are the boys at that lofty point.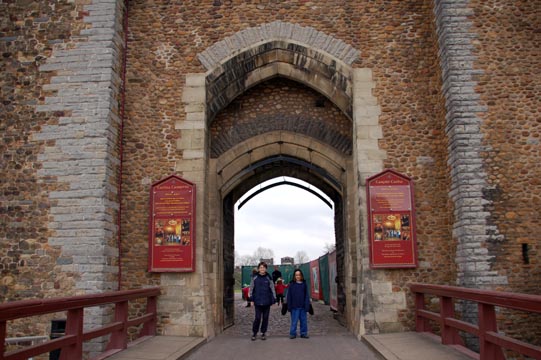 And in the entrance gateway.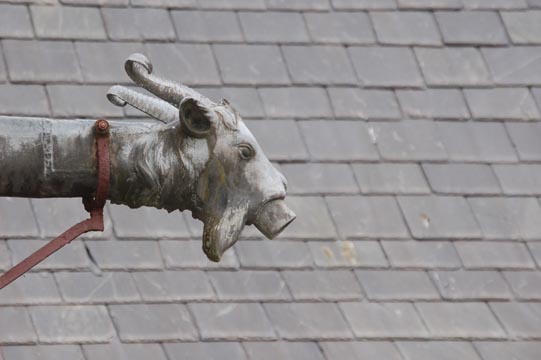 One of the marvelous animal-head drain spout covers.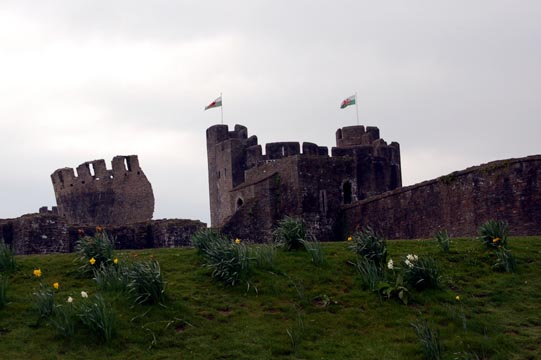 Caerphilly Castle with the ruined southeast tower.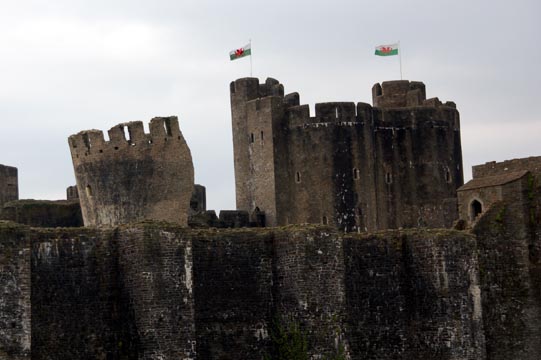 This magnificent old castle still has a high wall surrounding it.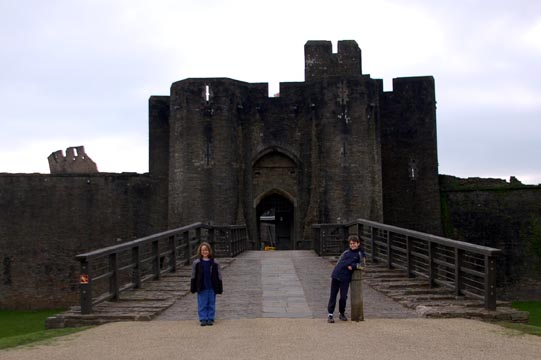 The kids in front of the gate.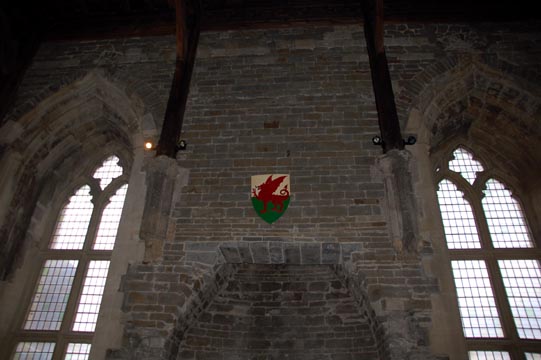 Inside the Great Hall.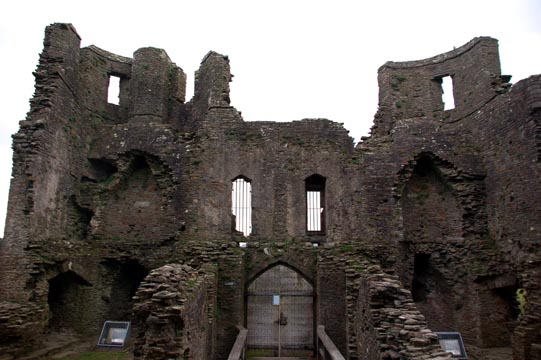 Much of the interior is as damaged as the tower.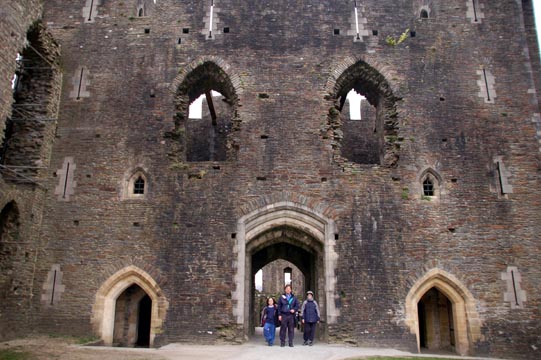 Outside the East Gate.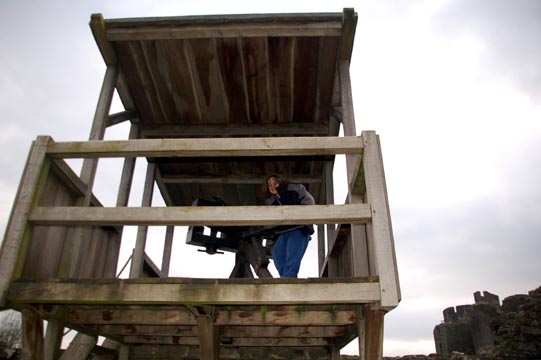 Adam testing one of the weapons in the display of medieval siege armaments.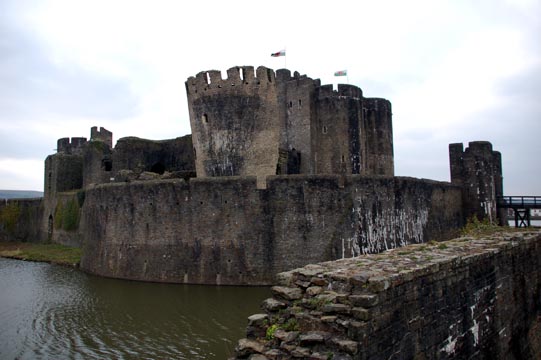 The moat still separates the castle from the surrounding town...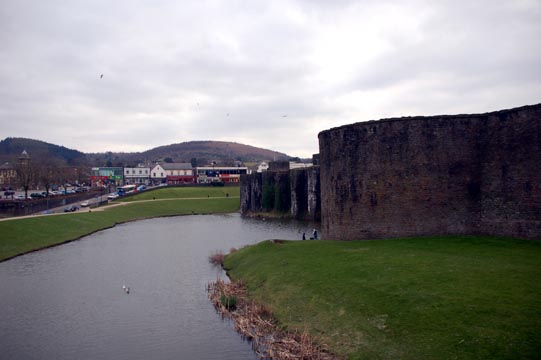 ...though the ruins are right in the center of it.