Our Trip To England, March-April 2007

PLYMOUTH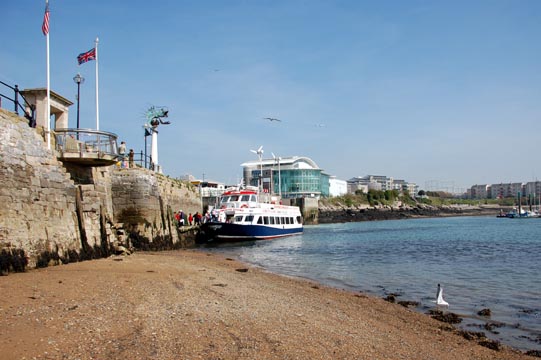 From the beach at Plymouth, the memorial at the Mayflower Steps.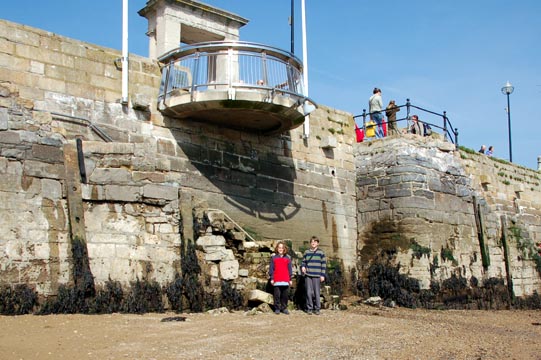 The kids at the bottom of the steps...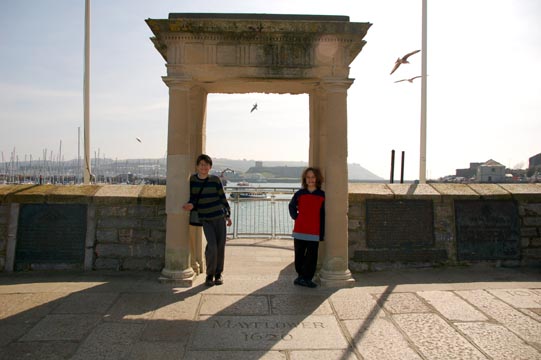 ...and above it at the monument.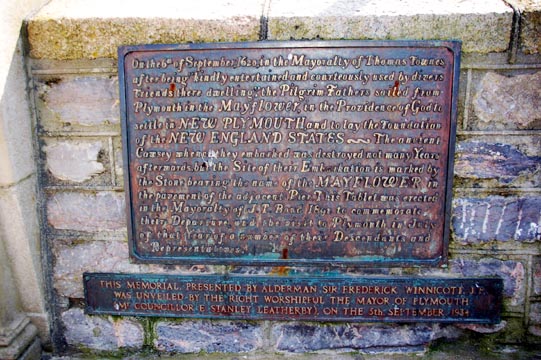 There are plaques all along the waterfront in tribute to the ships that colonized various parts of the world.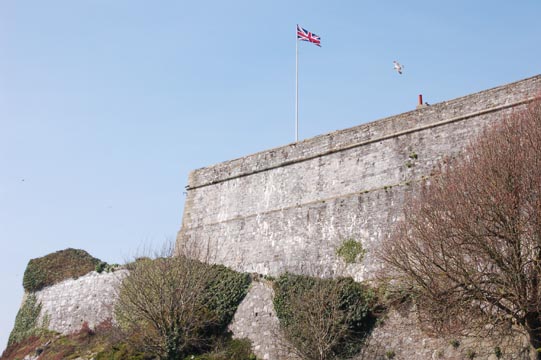 The citadel from Sutton Harbour.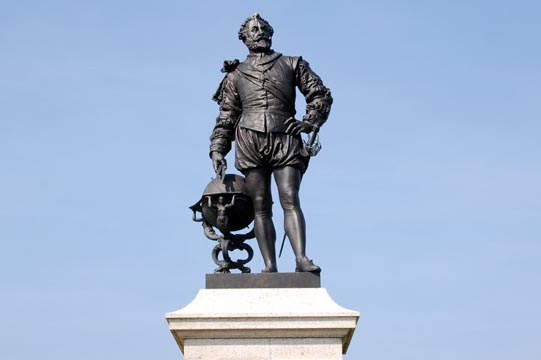 Sir Francis Drake overlooking the Promenade.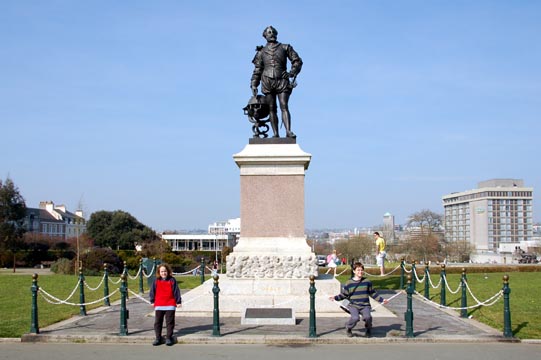 Here he is with the kids.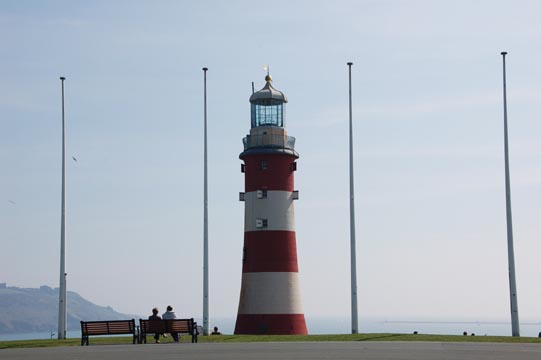 Smeaton's Tower and the Sound beyond.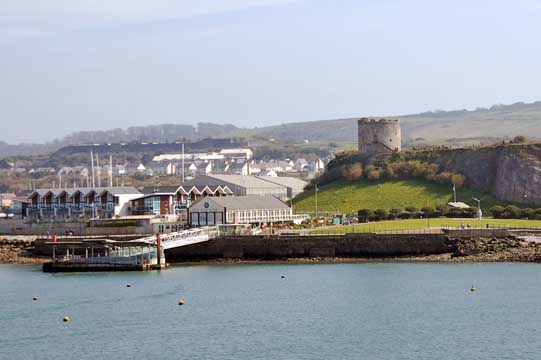 Mountbatten Point, a ferry ride from the city where plague victims were left centuries ago.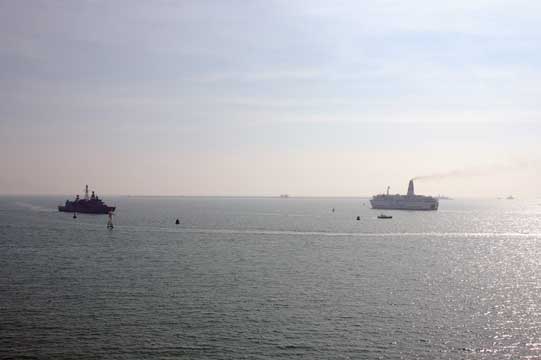 A Brittany Ferry passes a warship in Plymouth Sound.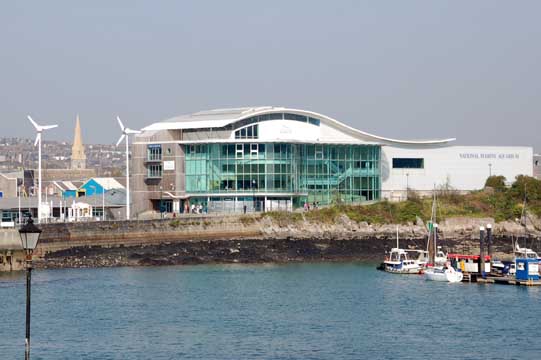 On the Barbican side, the National Marine Aquarium.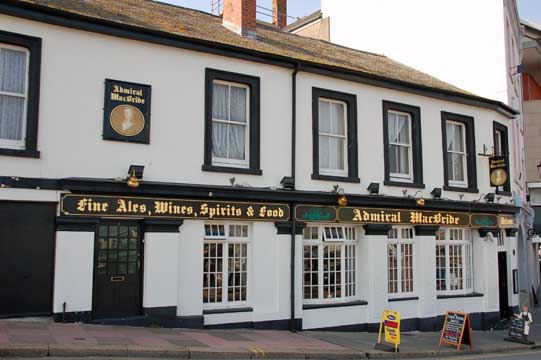 This pub has stood since the 1790s and is named for the MP responsible for the bill that got the pier built in front of the pub.