Our Trip To England, March-April 2007

DARTMOOR AND POSTBRIDGE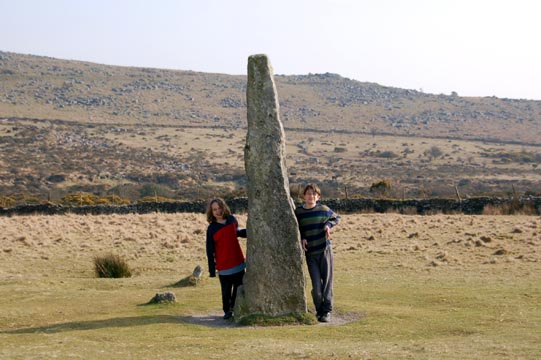 The boys beside one of the Merrivale Stones in Dartmoor National Park.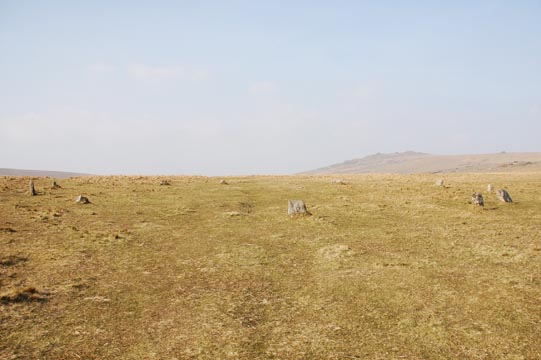 There is a stone circle in this area of Dartmoor as well...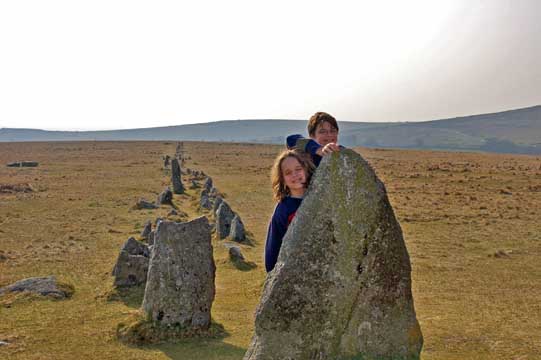 ...and long rows of stones.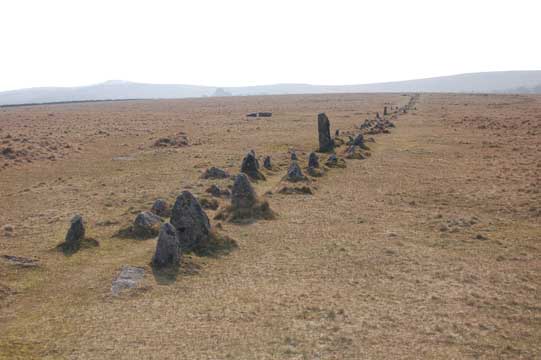 No one is certain why these were built, since they are apparently not aligned astronomically.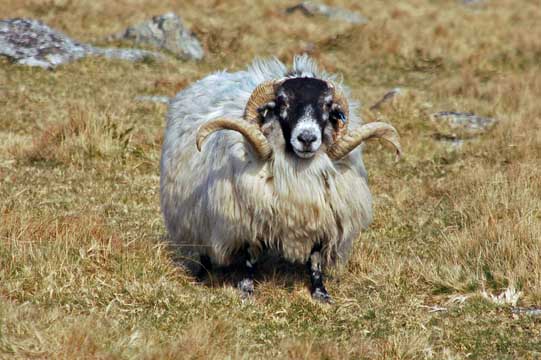 One of the hundreds of sheep, rams and lambs...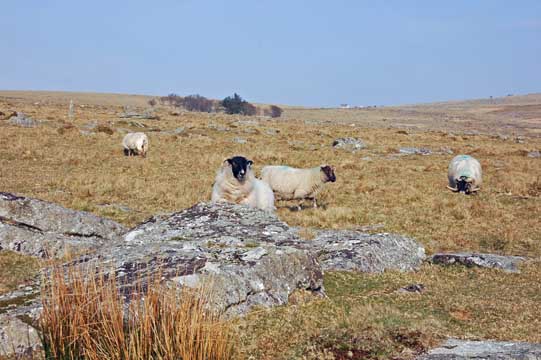 ...that wander free all over Dartmoor...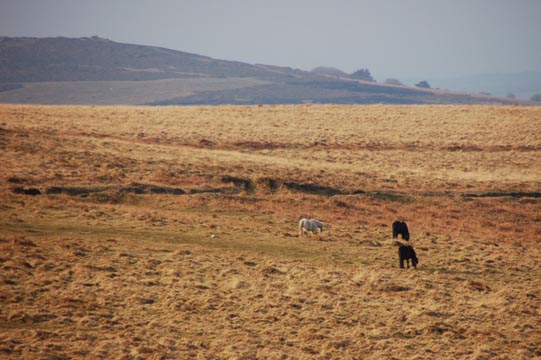 ...as well as ponies.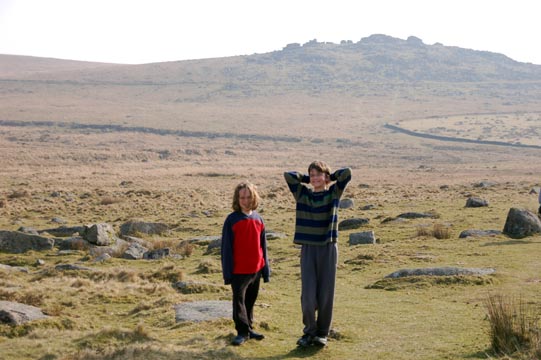 The kids among the rocky hills...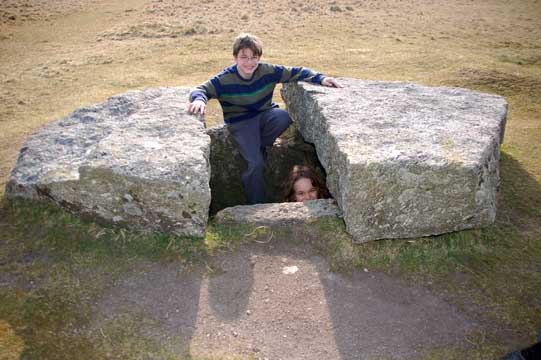 ...and hiding between stones set in the ground near Merrivale.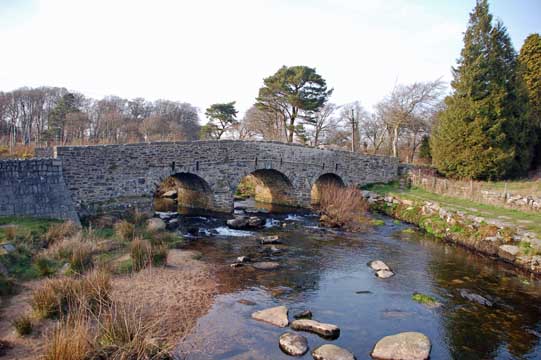 Postbridge on Dartmoor sits at the center of the national park.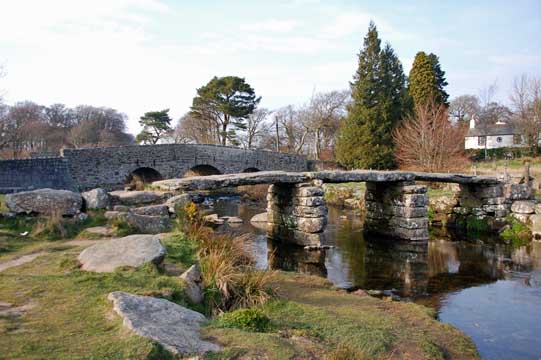 The clapper bridge straddles the East Dart River and is made from four large granite slabs over 4 meters long, weighing over 8 tons each.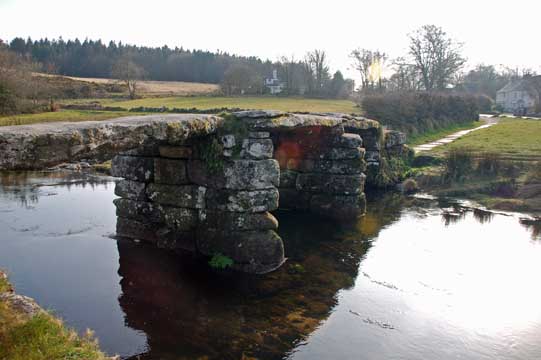 These bridges were constructed in the 13th and 14th centuries to cross the many small rivers that traverse Dartmoor and are unique to the area.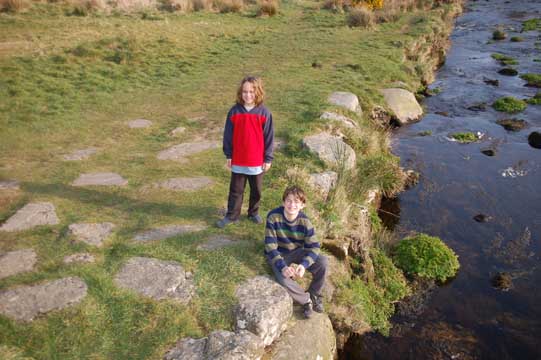 Here are the kids beside the water.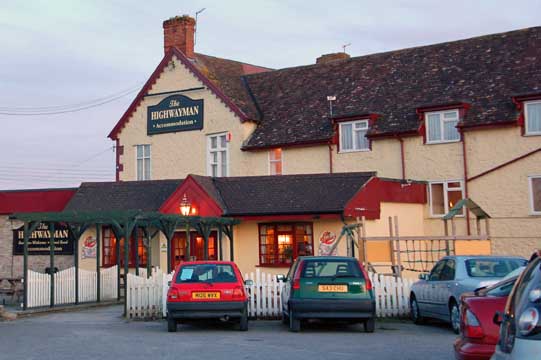 We had dinner at the Highwayman in Shepton Mallet...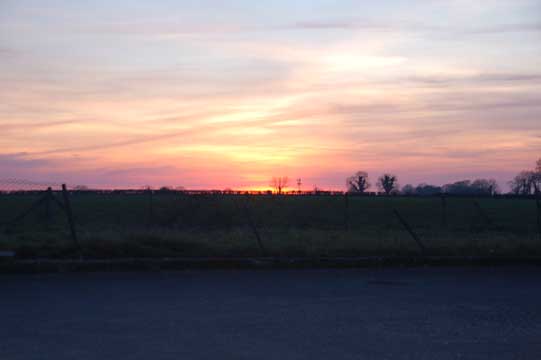 ...and watched a brilliant sunset from its car park.