Our Trip To England, March-April 2007

CAERLEON & CHEPSTOW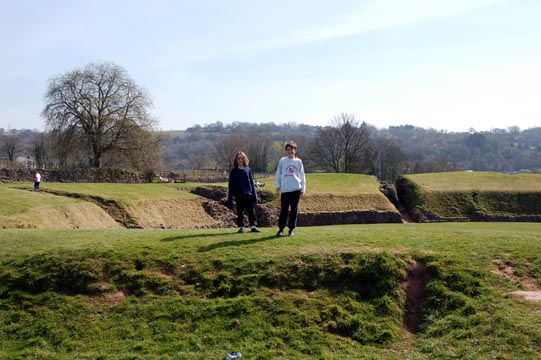 On the upper portion of the amphitheatre ruins at Caerleon.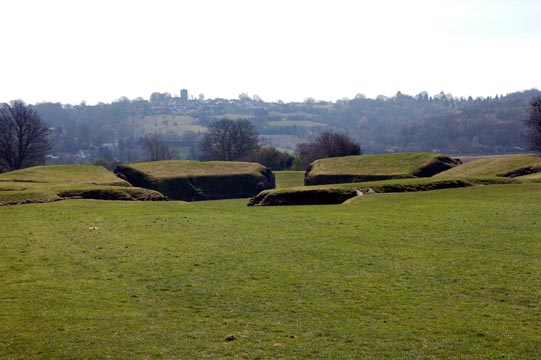 Despite "no climbing" signs, there were visitors trying to scale the sides.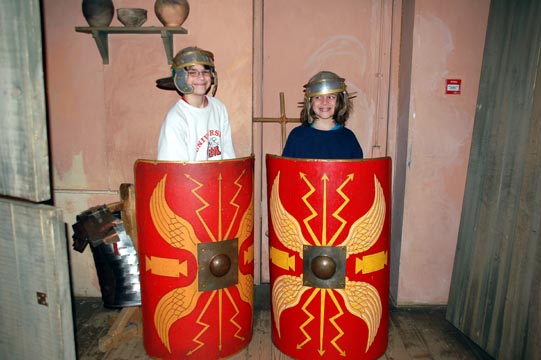 In the Roman museum at a model of the barracks...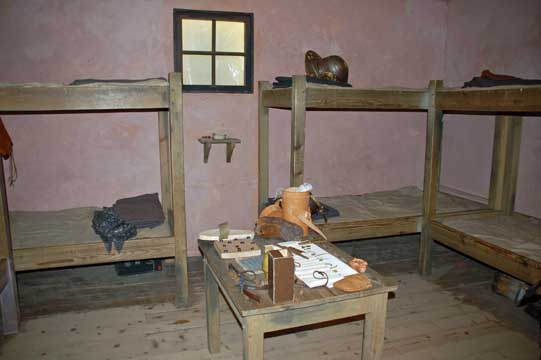 ...showing how soldiers lived while the Empire occupied the area...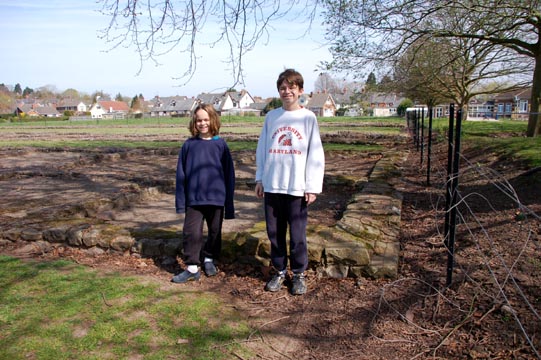 ...and at the ruins of the barracks themselves.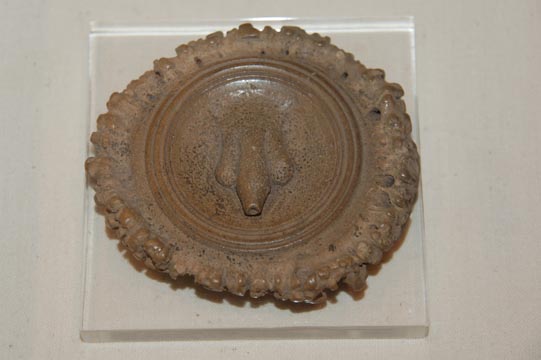 Roundel with phallus, made from the base of an antler, worn as an amulet by a Roman soldier.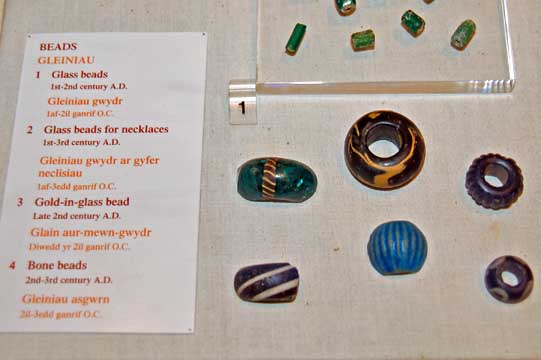 Beads excavated from the Roman ruins.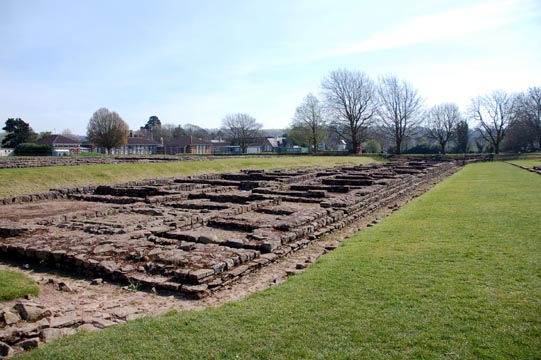 A fuller view of the excavated barracks.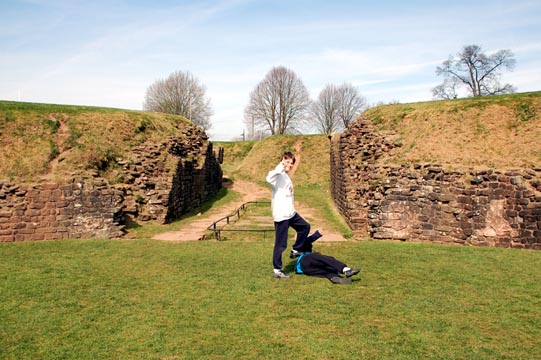 Daniel and Adam playing gladiator.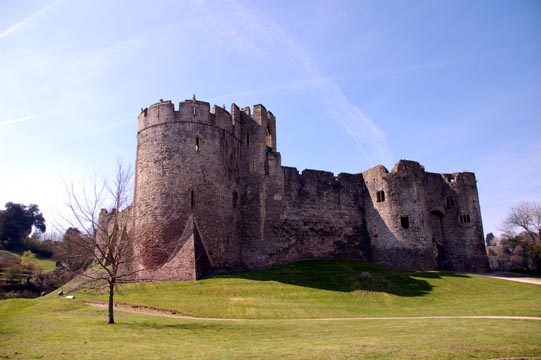 At the foot of the hill upon which sits Chepstow Castle.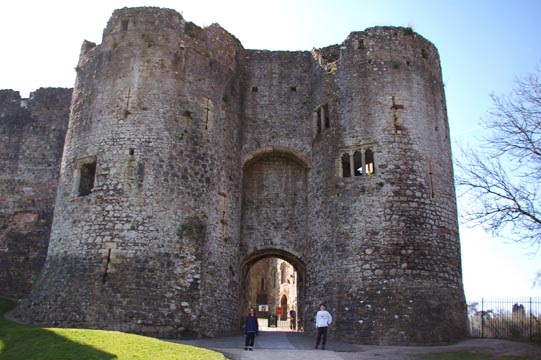 Boys outside the gate of the castle...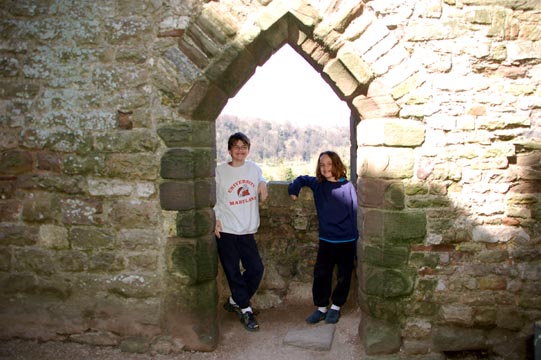 ...in one of the windows looking out over the river...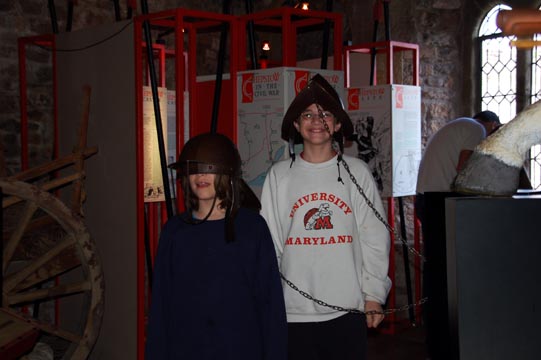 ...and trying on armor.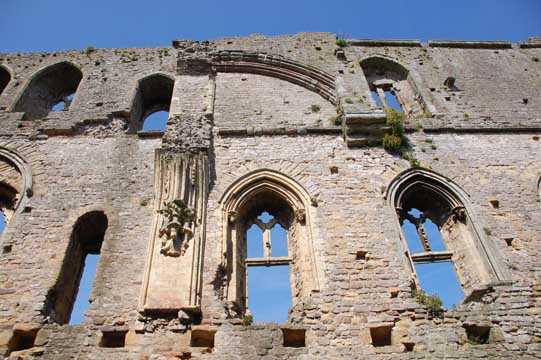 Chepstow's Great Hall is the oldest surviving stone fortification in Britain.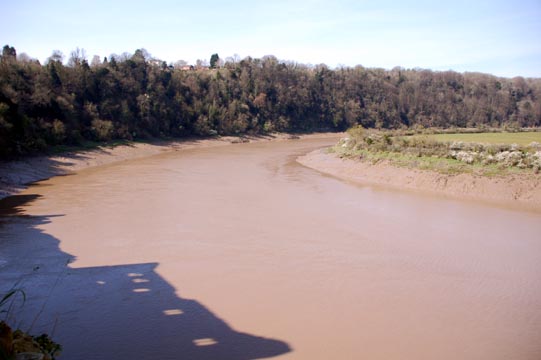 The shadow of the castle with the view down the Wye.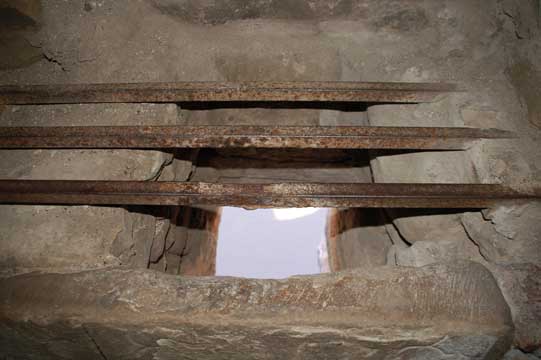 Cleverly the castle toilets were positioned right over the river.