Our Trip To England, March-April 2007

TINTERN, MONMOUTH & GLOUCESTER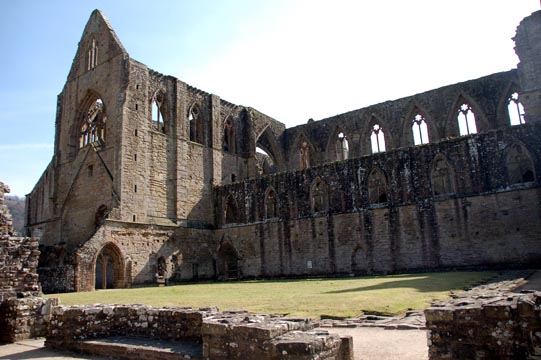 The ruins of Tintern Abbey...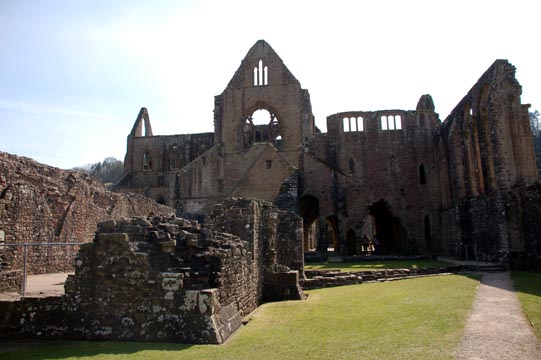 ...overlooking the magnificent Wye Valley.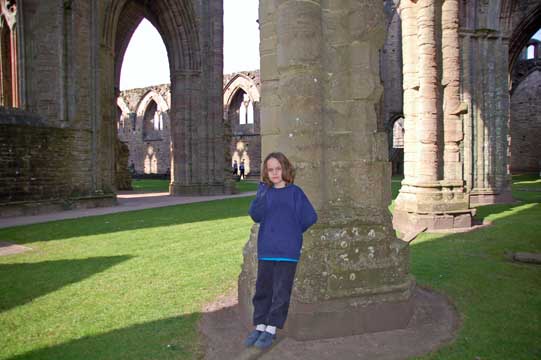 Except for the high wall facing the street, the ruins are in excellent condition.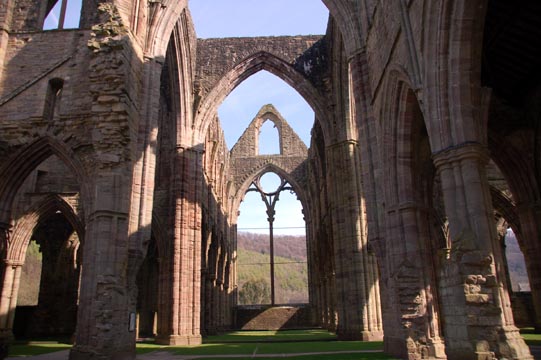 Once again/Do I behold these steep and lofty cliffs,/That on a wild secluded scene impress/Thoughts of more deep seclusion.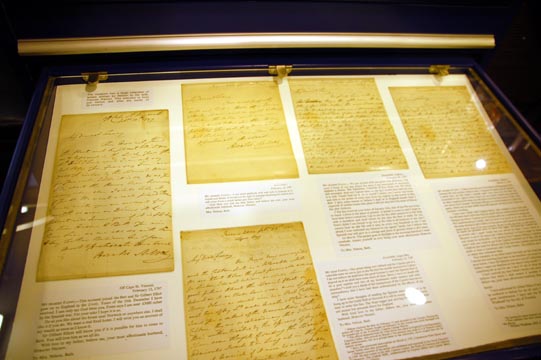 Some of Nelson's letters at the museum in Monmouth.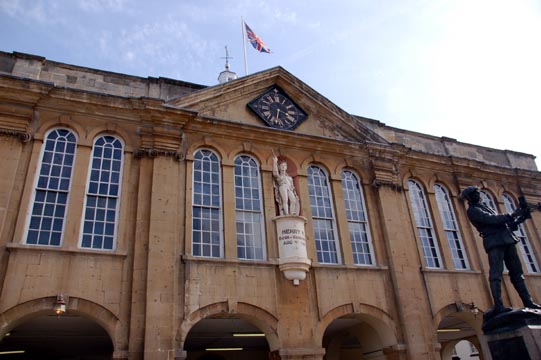 The city is very proud of being the birthplace of Henry V.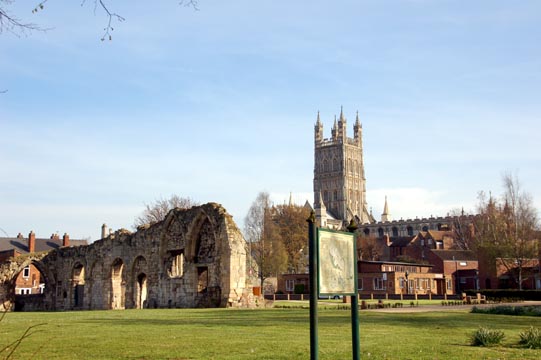 Gloucester Cathedral behind the Saint Oswald's Priory wall.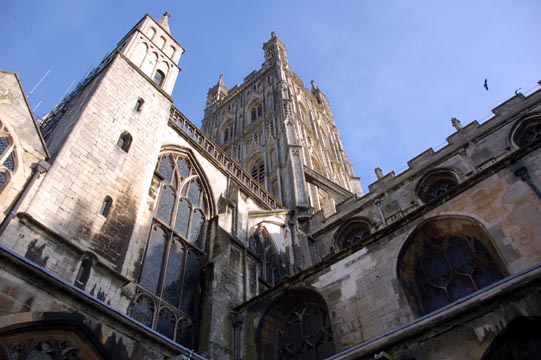 Looking up from the courtyard.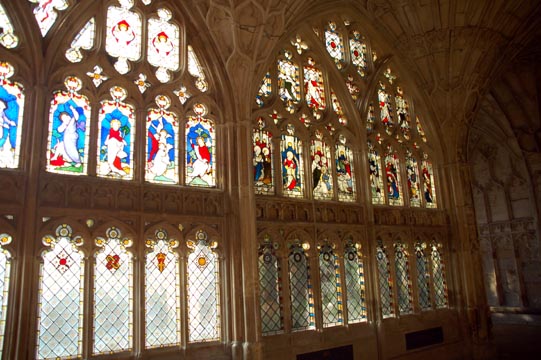 Photos are not allowed within the cathedral except in the outdoor area. My finger must have slipped on the shutter in the cloisters, and there was enough light to record the photo without flash.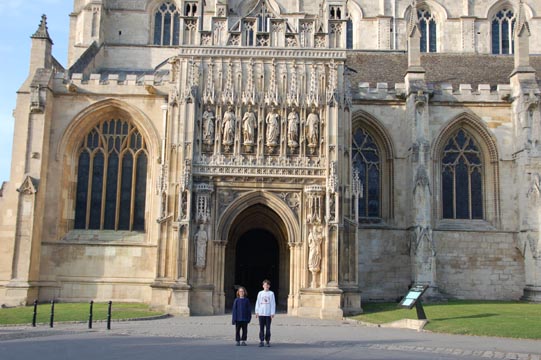 Boys outside the cathedral entrance.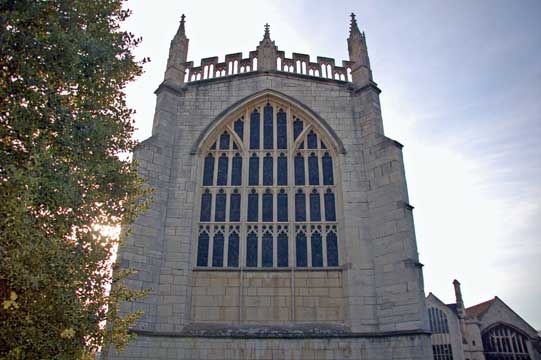 Though the church lights were dark for Tenebrae, the stained glass let in lots of afternoon sun.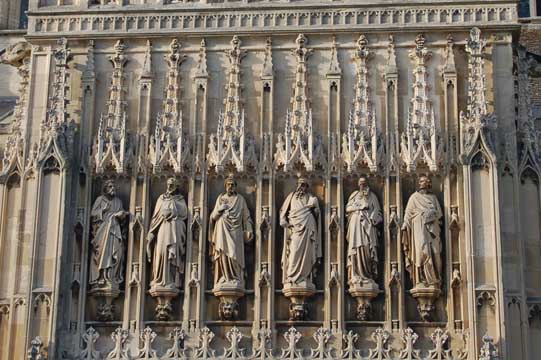 The carvings on the front echo those on the tomb of Edward II...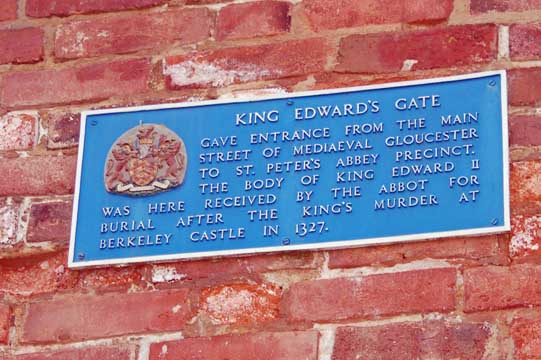 ...whose presence saved the abbey from destruction during the Dissolution of the Monasteries.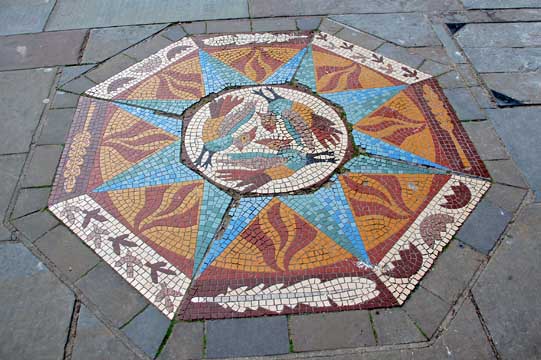 Tile street marker at Three Cocks Lane.